Home » Press Room » Symphony News
Morning Joe: Meet the executive director of Kansas City Symphony
Updated: Oct 26, 2017 5:57 AM CDT
By Chris Oberholtz, Digital Content Manager
By Joe Chiodo, Anchor/Reporter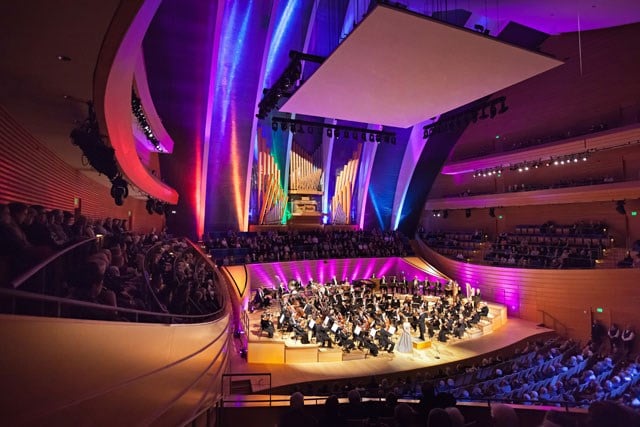 You may be surprised to learn that the executive director of the Kansas City Symphony, who sometimes works dusk till dawn, runs on nothing but adrenaline.
The world-class Kansas City Symphony brings smiles and applause to audiences year-round at the Kauffman Center. And Frank Byrne never imagined he'd be the guy in the big office one day.
"I am a recovering tuba player," he said.
But it has helped him stay passionate in the job and kept him around long enough to fall in love with Kansas City.
After 17 years of Kansas City Symphony and history, one moment that stands out he says was the opening of the Kauffman Center.
"…One of the defining moments that happened because we had dreamed about this," he said.
They've come a long way since then, offering a little bit of something for everyone. From classical music to children's shows to even movies with a live orchestra.
Byrne says his goal is to make Kansas City just as proud of our musicians as we are our Kansas City Royals, Kansas City Chiefs and barbecue.
It's clear he's found his niche. But if he had to have another job, he knows what it would be.
"If I could do anything magically and have talent, I would be a singer," he said.
Copyright 2017 KCTV (Meredith Corp.) All rights reserved.