By Patrick Neas, Special to The Star, March 25, 2022
Michael Stern isn't conducting as many concerts next season with the Kansas City Symphony, but that doesn't mean he hasn't planned lots of other thrills and spills. As the Symphony prepares to choose a replacement for Stern, who steps down as music director at the end of the 2023-24 season, a parade of guest conductors will strut their stuff, conducting showpieces like Berlioz's Symphonie Fantastique and Holst's "The Planets." And there's a bevy a guest artists to heighten the excitement, including superstars like violinist Gil Shaham, mezzo-soprano Sasha Cooke and pianist Emanuel Ax. But some of the biggest stars are from our own backyard. Three world-class virtuosos trained at Park University's International Center for Music, pianists Behzod Abduraimov and Kenny Broberg and violinist Maria Ioudenitch, will be featured soloists.
"This season is a little different than any that we've done before," Stern said. "I'm not conducting the majority of concerts, but I think we've got some fantastic variety in terms of programs and marvelous soloists and some really wonderful guest conductors. I want everybody to celebrate every single concert with joy." Stern says that many of the guest conductors chose some of the pieces they're conducting, but Stern chose the rest with the intention of providing them the opportunity of showing off their chops and how they interact with the Symphony musicians.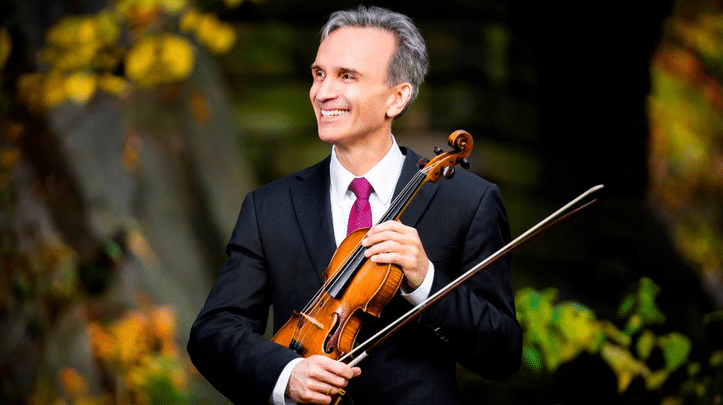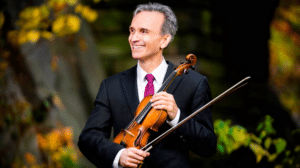 Violinist Gil Shaham, photographed at Central Park in 2020, will help kick off the Kansas City Symphony's next season. Photo credit: Chris Lee
"The goal was to set everybody up with success with programs that they were passionate about," Stern said. "Certain pieces are extremely revealing. To shape a performance of the Symphonie Fantastique can be done beautifully in a myriad number of ways. How does this person do that piece? That's information for the orchestra." Stern will conduct the opening weekend, Sept. 16 to 18, with Shaham performing Saint-Saëns' Violin Concerto No. 3. "The fact that we can open our season with Gil Shaham is a joy for me," Stern said. "It's been a few years since he's been with us. He's a dear friend. He's a supreme artist and that's beautiful." Stern says he's also looking forward to conducting a concert that celebrates the beauty of planet Earth Oct. 7-9. The main work on the program is Richard Strauss' musical mountain-climbing expedition, the Alpine Symphony. Stern is also excited to conduct a percussion concerto by Adam Schoenberg with Symphony percussionist Josh Jones. It's a work Stern describes as "an overwhelming experience." "It was premiered by the San Francisco Symphony and took the roof off the house and also really moved people," Stern said.
Stern is proud that fully 25% of the works next season are by American composers, including two co-commissions by Billy Childs and Jessie Montgomery, the current composer-in-residence with the Chicago Symphony Orchestra, whose works offer the perspective of an African American woman. Although Stern believes it's important for classical music to start reflecting more diversity, he says he never programs works based solely on the race of the composer. "Are we cognizant that they are composers of color?" Stern said. "Of course. It actually informs their artistry. But it's not because of that that we program them. The Kansas City Symphony is proud of presenting on stage only music that we truly believe in because if we wouldn't want to play it or listen to it, how could we expect anybody else to want to listen to it?" The rest of the season is a veritable treasure chest of special jewels, like Zemlinsky's "The Mermaid" and Paul Hindemith's "When Lilacs Last in the Dooryard Bloom'd," which will be sung by mezzo-soprano Cooke and baritone Scott Hendricks.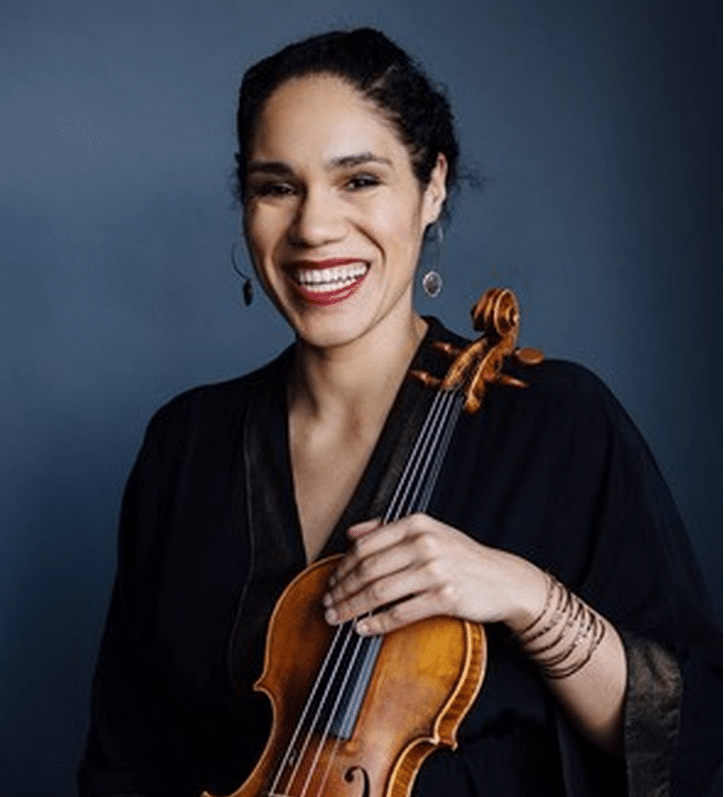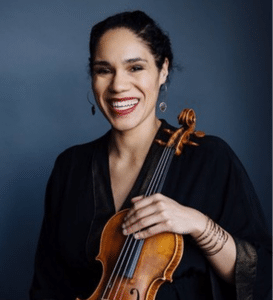 The Symphony co-commissioned a work by composer Jessie Montgomery, "Five Freedom Songs." Photo courtesy of the Kansas City Symphony
"It's one of the things that I'm most looking forward to," Stern said. "Walt Whitman wrote that poem in grief when Abraham Lincoln was assassinated. Hindemith took the poem and set it to music in grief after Franklin Delano Roosevelt died. It's a really beautiful work about love and loss and the ineffable human spirit now transformed into a musical statement even more relevant and meaningful for our time." In addition to the core classical series, the new season will include a tremendous variety of pops, family and holiday concerts, like Handel's "Messiah," "Respect: A Tribute to Aretha Franklin" and "The Princess Bride in Concert," featuring the beloved fairy tale on the big screen as the Symphony plays the lush score live. As the world continues to shake off the pandemic while facing brutal conflict in Europe, Stern believes the beauty provided by the Kansas City Symphony is needed more than ever. "The pandemic threw everybody for a loop, and the horror going on on the other side of the world is an affront to everybody," Stern said. "You have to steel yourself and figure out how to make this world better. Coming back to making music after the pandemic is essential, and standing up with strength and justice to the evil and the violence in the world is essential."
All performances are at Helzberg Hall, Kauffman Center for the Performing Arts. For tickets and a complete list of classical, pops, family and holiday concerts, call (816) 471-0400 or visit kcsymphony.org.