MUSIC THAT CHANGED ME
Jilly Goolden, wine expert
BBC MUSIC MAGAZINE JAN 21, 2021 (February 2021 edition)
Interview by Claire Jackson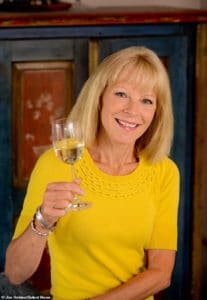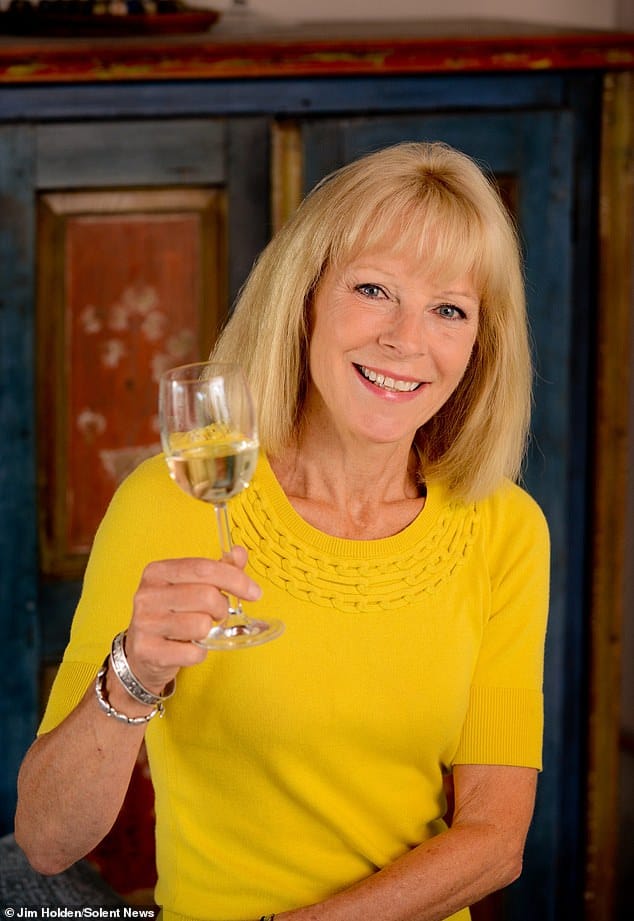 Jilly Goolden is a wine critic, broadcaster and journalist. For 18 years, she co-presented BBC Two's Food and Drink series where she attracted acclaim for her unorthodox and expressive descriptions – characterizing a Gamay as "like trainers on a hot tarmac" – and earning her a place in Radio Times' top 40 most eccentric TV presenters of all time. As one of the nation's best-loved wine connoisseuers, she now runs tasting courses (winedays.co.uk) from her home in East Sussex.
When I was growing up I had a lot of music around me – my father used to fill the house with his LPs. We had a recording of Saint-Saëns's Carnival of the Animals with verses by Ogden Nash and I remember absolutely loving it. And as a teenager I discovered Handel's Messiah, which I would listen to interspersed with The Beatles – my big love affair with Handel's music began with the soprano solo that begins Part III of Messiah, 'I Know My Redeemer Liveth'. At that time, my understanding was that classical music had to be sad. I thought the pastoral stuff was naff; I felt that you needed to be on the verge of tears for the music to talk to you.
I spent my late-twenties living alone in a little cottage in a remote part of the countryside. It confirmed forever my passion for nature and sparked my lifelong love of rural life. ELGAR's Chanson de Matin for me is the embodiment of everything bucolic, and I discovered that gorgeous happy piece of music around that time. I suddenly realised that music didn't necessarily have to be tragic to be emotive. If I ever had a down moment I would listen to this piece and it would highlight the joy of the countryside, whatever else life threw at you.
I went to GERSHWIN's Porgy and Bess at English National Opera and Glyndebourne. It's not the greatest opera, but 'Bess, you is my woman now' is marvellous. The Louis Armstrong and Ella Fitzgerald version is a permanent fixture on my play list. I love ballads – again, embracing the tragic side of music.
My parents were not keen on opera – I remember them coming back from a performance and saying what a dirge it was. So I'd always had this suspicion that I wouldn't like it. In fact, I got straight in with Wagner and did the Ring cycle first: it was a baptism of fire and I worked hard to engage with it all. After that, I discovered the ease of loving Puccini and Verdi. I live near Glyndebourne and go as often as I can to see productions there. Before it was developed and was more of an 'at home with the Christies', you could hear the opera from the organ room without buying a ticket. As a 20-something I heard many operas that way. But I first heard HANDEL's Rinaldo from a paid seat, and fell for 'Lascia ch'io pianga' from Act II. It's up there with 'Bess, you is my woman now' for sheer mournfulness.
I got very interested in last year's Opera Cup at Glyndebourne and attended various stages. I had my money on the American baritone Edward Nelson who went on to win it. I have a thing for the bass-baritone voice, and I think VERDI's Simon Boccanegra shows it off brilliantly. I expect that Nelson is too young for the role at the moment, but I would love to hear him as the lead in that opera one day.
I also love Rachmaninov, particularly his piano concertos. I loved No. 2, and then I came to know No. 3 from Shine, the 1996 biopic about the life of pianist David Helfgott. I had learned the piano when I was little, and I still play a bit. I also used to sing – although I think my children would probably prefer me not to these days! It's one of those things I keep intending to revisit again. I must have a strange form of dyslexia because I find reading music very difficult. I'd love to be able to sit down and play instinctively or from a score, but instead it takes me a long time to learn chord by chord, note by note; but then I remember it forever.
For my final piece, I've gone for SAINT-SAËNS's Organ Symphony No. 3 – it's so thundering and powerful in that finale. It's incredibly stirring and so far removed from Carnival of the Animals. ■
The choices
Elgar Chanson de Matin
RPO/Yehudi Menuhin Membran 222833-203
Gershwin Bess, you is my woman now
Louis Armstrong and Ella Fitzgerald
Verve Records 0602517448209
Handel Rinaldo
David Daniels, Cecilia Bartoli; AAM/
Christopher Hogwood Decca 4670872
Verdi Simon Boccanegra
Placido Domingo; Royal Opera House/
Antonio Pappano
Warner Classics 917 8259 (DVD)
Saint-Saens Symphony No. 3 (Organ)
Kansas City Symphony/Michael Stern
Reference Recordings RR 136