Home » Press Room » Symphony News
THIS SATURDAY: Young Artist Competition Final Round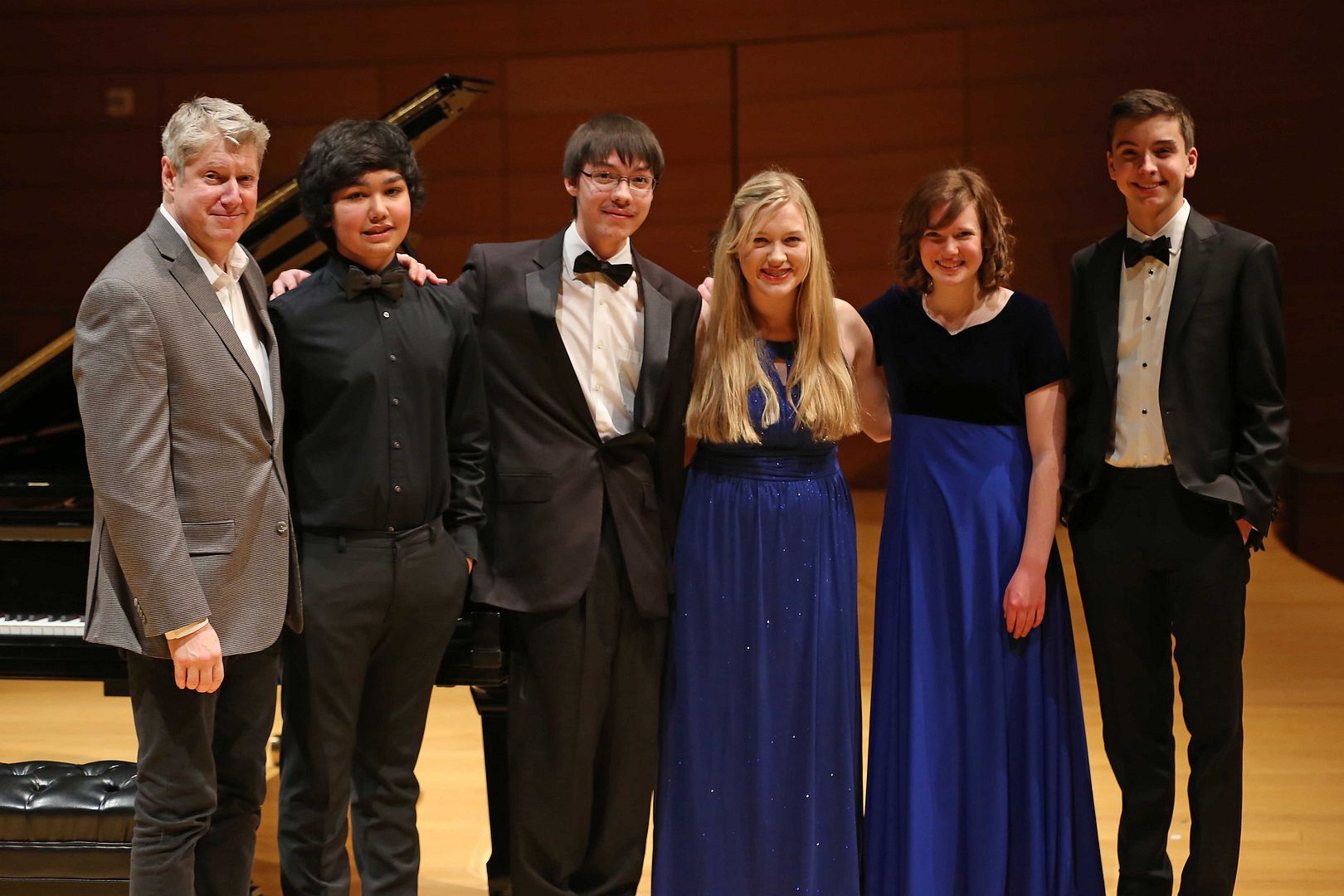 Pictured above: Music Director Michael Stern with the 2016 competition finalists

The Kansas City Symphony will host its annual Woman's City Club Charitable Foundation Young Artist Competition on Saturday, Feb. 18. The Symphony has named the six finalists who will perform:
Shwetha Ramachandran, piano | 11th grade at Young Artists Music Academy
Chopin Piano Concerto NO. 1 in E Minor, Mvt. 1
Alice Guo, cello | 8th grade at Harmony Middle School
Haydn Concerto in C Major, Hob. VII 6:1, Mvt. 1
Justin Brown, alto saxophone | 11th grade at Blue Springs High School
Maurice Tableau de Provence, Mvt. 5
Henry Huang, piano | 10th grade at Rock Bridge High School (Columbia, MO)
Mendelssohn Piano Concerto No. 1 in G Minor, op. 25, Mvt. 1
Allen Y. Zhang, violin | 9th grade at Manhattan High School (Manhattan, KS)
Bruch Violin Concerto No. 1 in G Minor, op. 26, Mvt. 3
Patrick Orr, piano | Wichita State University
Prokoviev Piano Concerto No. 2 in G Minor, op. 16, Mvt. 1
Nearly $2,000 and the opportunity to perform with the Kansas City Symphony will be awarded.
To reserve your FREE seat to this event, please RSVP here or call the Symphony Box Office at (816) 471-0400.