Jim Birdsall, host
Jim Birdsall served in Viet Nam with 1st Cavalry and the 101st Airborne divisions. He finished his education with help from the GI Bill, then moved to Kansas City and began his career as an actor and announcer. He has appeared on stage at nearly every theater in Kansas City. As a voice over artist, Jim is the signature voice of the CNBC Network and was proudly for 25 years, the voice of the Hallmark Hall of Fame. Mr. Birdsall is also one of the lead narrators for NFL Films as well as the voice of many TV and Radio commercials. Today, Mr. Birdsall is proud, once again, to be your host for Bank of America Celebration at the Station.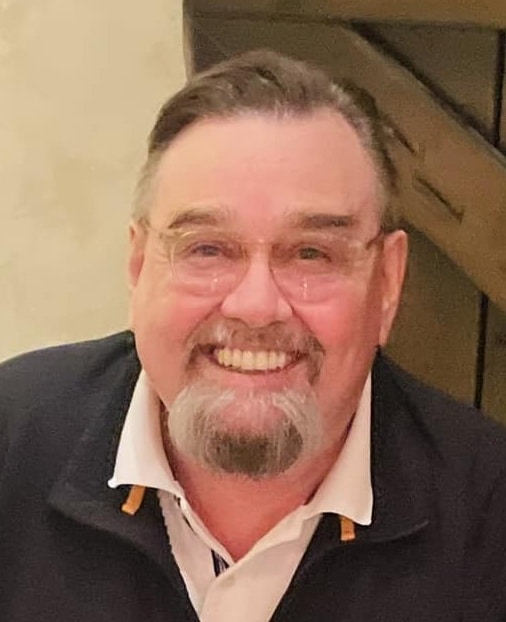 THE RESILIENT, special guests
The Resilient is an American rock band primarily composed of severely wounded U.S. combat veterans, whose focus is writing and performing music that reflects the inspirations and hardships they've experienced in both their civilian lives and military careers.
In 2012, after suffering devastating injuries in Afghanistan, lead vocalist Tim Donley and guitarist Nate Kalwicki were rehabilitating at Walter Reed Military Hospital. During that time they joined MusiCorps, a music program for wounded warriors, where they befriended Greg Loman, a teaching artist. With fresh wounds and a vast new space to fill in their lives, the veterans plunged into the spiritually, physically and emotionally healing pursuit of music, practicing relentlessly and forming a lasting brotherhood in the process. 
As part of the MusiCorps Band, they had an opportunity to perform with rock legend Roger Waters (Pink Floyd) at The Beacon Theater, Constitution Hall, and Madison Square Garden. It was during these shows that they first jammed with recently discharged drummer Juan "Dom" Dominguez – a decorated Marine and triple amputee whom Roger had brought on board – and in sharing the experience they realized that forming their own group was inevitable. 
Completing the lineup is Nate's brother Erik on bass, and with several of its members literally given a second chance at life the band forged a clear and compelling mission – to present fearlessness through songwriting and honest musicianship. 
Members of The Resilient have performed with musical greats Yo-Yo Ma, Sheryl Crow, Aaron Neville, G.E. Smith, Ricky Scaggs, the Kansas City Symphony Orchestra, Billy Corgan (Smashing Pumpkins), Tom Morello (Rage Against the Machine), and appeared on television shows "N.C.I.S.", and "The Colbert Report." Lead vocalist Tim Donley was also featured in "Lucky Dog". 
Since then The Resilient have independently released original tracks and performed in concerts all over the U.S., gaining traction as a unique, unforgettable act by stunning audiences at conventions, galas, dive bars, universities, and music festivals. They were featured by D'Angelico Guitars at the 2020 NAMM convention and headlined the 2021 Sag Harbor Music Fest, where they had the honor of being proudly introduced by their mentor Roger himself. During the COVID lockdowns, they adapted to the new normal by finding fresh opportunities working on veteran-supporting campaigns. 
Currently they are in pre-production for their first full length album and are the subjects of a feature length documentary currently in the works with award-winning filmmakers North Productions. 
The Resilient's rare combination of artistic freedom and military discipline amplifies their message of hope and perseverance. True to their name, they exist in utter defiance of limitations associated with their unique physical circumstances and have overcome the unthinkable. Now they're living like there's no tomorrow. 
DRIVE ON, pre-concert entertainers
Drive On is a four member rock band that plays a wide variety of popular music. From classics to new releases, this group incorporates as much variety as they can into each performance. Drive On has the pleasure of performing across the country, telling the Army story through music. Members include Sergeant First Class Matt Crandall, Sergeant First Class Brent Kinder, Staff Sergeant Rebecca Meads and Specialist Spencer Wittkorn. Drive On is one of the music performance teams of the 312th Army Reserve Band, based out of Lawrence, Kansas. The unit is under the command of Chief Warrant Officer (CW4) Sharon Toulouse and 1st Sergeant Douglas Ramsey. The 312th Army Band is organized under the 88th Regional Support Command, Fort McCoy, Wisconsin. The 88th RSC provides world class support for the Soldiers, Families, civilians and units in the Northwest Region of the United States.
Back Alley Brass Band, pre-concert entertainers
Back Alley Brass Band is a Kansas City take on a funky New Orleans style brass band. This 10-piece band is a hard hitting power house that starts a party wherever they play. Blasting onto the live music scene, Back Alley has quickly become one of the most sought after groups to play in every type of venue.