Ask Us Anything!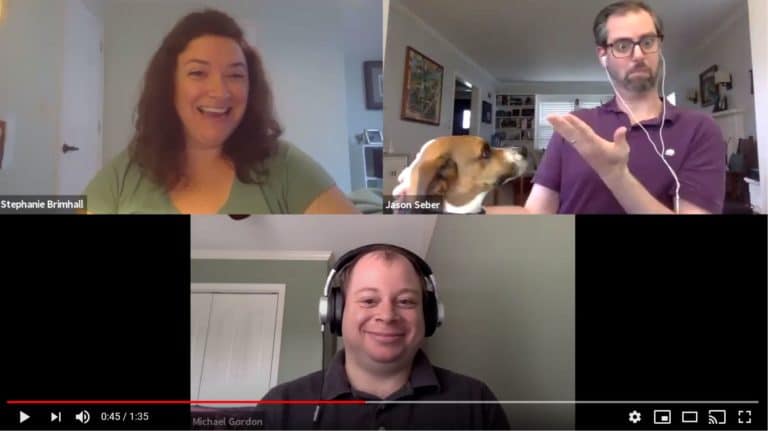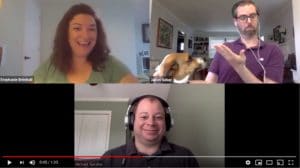 Jason, Mike and Stephanie want to feature YOUR questions on a future episode of "Beethoven Walks into a Bar." What do you want to know? Ask us anything!
15. Ode to…Tequila? 

The podcast is called "Beethoven Walks into a Bar," which means we have to talk about the big man, LVB, every so often. This week, we discuss Beethoven's epic ninth symphony, chat with our good friend and president of the Kansas City Symphony Chorus, Kim Gear, and learn a not-so-secret family cocktail recipe that you'll be sippin' all summer long.
14. Sunburns, Otters and Pulitzer Prizes – featuring Caroline Shaw
This week, we sit down with one of our favorite American composers and Mike's fellow Rice classmate, Caroline Shaw.  Caroline is without a doubt one of the most versatile and creative musicians in the Classical world right now and is also the youngest composer to ever win the Pulitzer Prize in Music at age 30. Hear about her unique works for a variety of ensembles as well as her love of the Beethoven Harp Quartet and otters.
Roomful of Teeth: NPR Music Tiny Desk Concert
13. From the Paris without the Plains – featuring Hermon Mehari
Kansas City has a lot to be proud of – the KC Symphony, the Super-Bowl winning Chiefs, burnt ends… but something that is all too often overlooked if you're not from here is the city's incredible jazz scene. This week we talk with our good friend and a powerful force in the jazz trumpet universe, Hermon Mehari. We look into the crossover between the jazz and classical worlds, hear all about Hermon's brand new album "A Change for the Dreamlike", and talk about the natural wine, fine cuisine, and the jazz scene in Paris.
Hermon Mehari – A Change for the Dreamlike
Bobby Watson plays Amazing Grace on the Best of Bank of America Celebration at the Station
10. Resilient, Indeed
This week's guest lost both his legs in an IED explosion while serving in Afghanistan. Music helped him get his life back. USMC Corporal Tim Donley talks about the role music played in his rehabilitation and how he and his bandmates came together through MusiCorps Wounded Warrior Band and The Resilient.
9. Five Minutes to Fame: Auditions
Auditions are how we musicians get jobs. Ever competed for a job and had five minutes to make your case without ever sharing anything about yourself? Not even your name? We'll break down the whole process for you, and then we'll be joined by Justin White, personnel manager of the Kansas City Symphony. He'll tell you all about why he thinks auditions are fun. Can't wait to hear that. This week on Beethoven Walks into a Bar…
8. Film + Live Orchestra…how do we do it?
What would our favorite movies be like without music? We shudder to think. This week on Beethoven Walks Into a Bar, we take a look at how the Kansas City Symphony's Film + Live Orchestra concerts come together, and Jason will tell you what all those flashes and lines and weird symbols mean on his screen to help coordinate a live orchestra with a movie.
Listen to the Spotify Playlist here
Other recommended links:
Star Wars Throne Room Scene WITHOUT Music
Star Wars Throne Room Scene WITH Music
"The Kings Speech" featuring Beethoven Symphony No. 7, II. Allegretto
7. Makin' it Rain at the Symphony
Kids and Music
This week it's all about the young people. We take a deep dive on how to bring classical music to students of a variety of ages, and talk with local music teacher Kim Jackson about engaging kids in music all the way from infancy through college! Then you'll learn how we make it rain inside Helzberg Hall without even getting the seats wet.
Listen to the Spotify playlist here.
5. Death Metal Baby Shark and other catchy tunes
A look at what makes some tunes so memorable
The gang takes a look at different "earworms" in both pop and classical music, and talks about what makes a tune stick in the memory of the listener.
The spotify playlist is HERE.
They've also recommending the Bernstein Beethoven Symphony recordings which may be accessed HERE.
4. Oh no, my tux is at the cleaners!
Breaking down the myths of "going to the symphony"
Jason, Mike and Stephanie expose the what its really like to go to a classical music concert, which really isn't all that different than going to a rock concert… just more comfortable seating, life-changing sound, and better drinks.
3. Is playing a concerto like drinking alone?
Stephanie, Mike, and Jason chat about what its like to be a famous classical music soloist. Joining them this week is Sean Chen, one of Kansas City's premiere classical music soloists.
The gang recommends the following listening to accompany this episode:
Beethoven Symphony No. 4 – Chamber Orchestra of Europe, Nikolaus Harnoncourt
Sabine Meyer plays Mozart, Debussy and Takemitsu with the Berlin Philharmonic and Claudio Abbado
Spotify playlist including those recordings HERE.
Also recommended are the following sites:
Sean Chen Piano
Digital Concert Hall
2. Adam Schoenberg's bar is closed.
A look into composer Adam Schoenberg; then a hilarious exploration into some one-hit wonders
Jason, Stephanie, and Mike quiz each other on one-hit wonders of classical music, (and rather embarrassingly for Mike, some pop wonders too). The gang also looks at the music of young composer Adam Schoenberg, and continues the ever important discussion of cocktails and music.
Celebrating great composers
Beethoven Walks into a Bar
Take some time for pure joy when you listen to David T. Beals III Associate Conductor Jason Seber, Principal Flute Michael Gordon and Education Manager Stephanie Brimhall sit down and talk Beethoven, music, musicians, friends and more. An inside glimpse on what drives the passion of your Symphony, plus laughter, love and music.
---
1. Hey handsome, what are you drinking?
In our debut episode of Beethoven Walks Into A Bar, our hosts ask a critical question that has stumped musicologists for years: We know Beethoven spend oodles of time with a drink in his hand… what was it?
Hear that question answered from Associate Conductor of the Kansas City Symphony Jason Seber, along with Principal Flute Mike Gordon and Education Goddess Stephanie Brimhall, along with a discussion of the orchestra, what its like to be stuck at home due to the pandemic, and much more.