KC Symphony Gift Certificates
The perfect present for family & friends.
Gift Certificates are available in any amount.
No expiration date.
May be redeemed for almost all KC Symphony concerts for the Classical, Pops and Family Series in addition to holiday productions.
Can apply the amount of the gift certificate towards tickets to a single performance, or to season subscriptions.
Gift Certificates can be purchased by calling (816) 471-0400. 
KC Symphony Recordings
Jonathan Leshnoff Symphony No. 3 and Piano Concerto
"What a powerful display of Stern's grasp of form and the superb strings and winds he has shaped during his 15 years as music director. Stephen Powell's finely modulated but focused baritone opens the last movement, a poetic narrative written to the soldier's mother. Powell beautifully shapes extended vowels so that they move the line forward. Yang gives exciting pulse to the melodies and arpeggios with her perfect rhythmic weight and brilliant colors." – Gil French, Classical Voice North America
Works on this recording:
Symphony No. 3 featuring Stephen Powell, baritone
Piano Concerto played by Joyce Yang, piano
Learn the story behind this project by watching this video:
WATCH NOW
*Please note that by clicking below, you are leaving KCSymphony.org and visiting a third-party vendor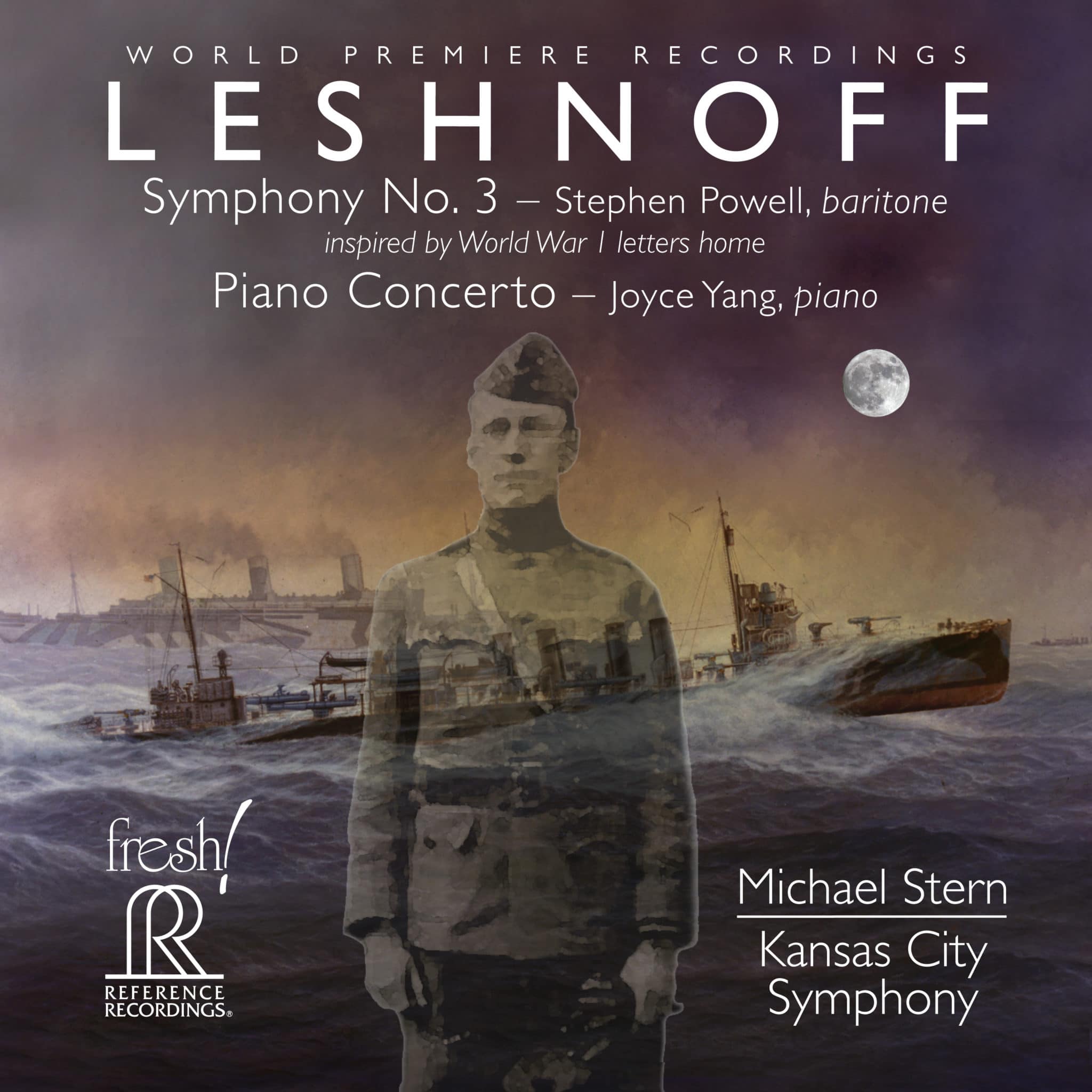 Holst: The Planets and The Perfect Fool
Reference Recordings proudly presents Gustav Holst's best known and beloved works in an outstanding interpretation from Michael Stern and the Kansas City Symphony. This hybrid SACD release was recorded in the beautiful and acoustically acclaimed Helzberg Hall, Kauffman Center for the Performing Arts. It was produced by David Frost, six-time winner of the Classical Producer of the Year GRAMMY® award. It was recorded by RR's engineering team, comprised of GRAMMY®-winning engineer and Technical Director Keith O. Johnson, and multi-GRAMMY® nominated engineer Sean Martin.
Works on this recording:
The Planets
The Perfect Fool
*Please note that by clicking below, you are leaving KCSymphony.org and visiting a third-party vendor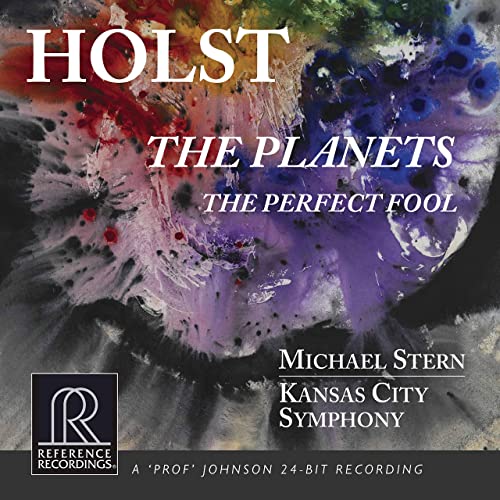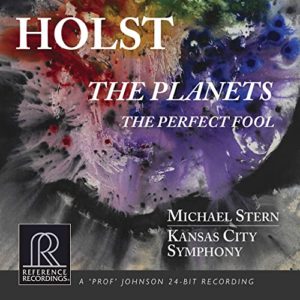 Michael Stern, conductor
Adam Schoenberg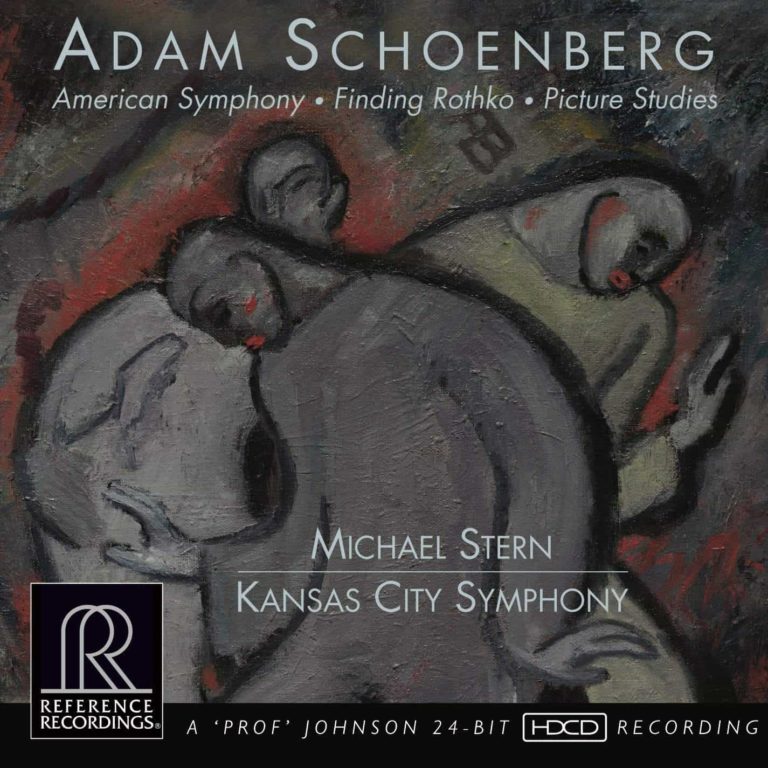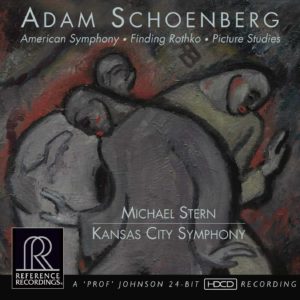 Michael Stern, conductor
2018 GRAMMY® Nominee – Best Engineered Album (Classical) and
Best Contemporary Classical Composition (Picture Studies)
Says Schoenberg: "I have dreamt of having an orchestral disc of my music since first becoming a composer. This is an extraordinary gift, and I am thrilled to be sharing my music with all of you. The three pieces that you will soon experience embody my growth from student to professional composer. They each explore different styles, but my artistic voice remains consistent throughout." Recently named one of the Top 10 most performed living classical composers by orchestras in the United States, Adam Schoenberg's (b. November 15, 1980) music is "invigorating" (Los Angeles Times), and full of "mystery and sensuality" (The New York Times).
We are proud to present these new works, two of them commissioned by the Kansas City Symphony: American Symphony and Picture Studies. The collaboration between Schoenberg and Michael Stern is extraordinary. Schoenberg states: "He is the first conductor to champion my music. He understands it, embraces it, and gives it an emotional dimension that would otherwise not exist. I also must thank the musicians of the Kansas City Symphony. This is an orchestra that plays with tremendous vigor, spirit, and emotion."
Works on this recording:
American Symphony
Finding Rothko
Picture Studies
*Please note that by clicking below, you are leaving KCSymphony.org and visiting a third-party vendor
Saint-Saëns Symphony No. 3 "Organ"
Composed at his artistic peak, Camille Saint-Saëns said of his Symphony No. 3, "I gave everything to it I was able to give. What I have here accomplished, I will never achieve again."
Reference Recordings is proud to present conductor Michael Stern's interpretation of this great symphony, now on LP in addition to the previously-released compact disc (RR-136HDCD). The Kansas City Symphony's performance is brilliantly captured by GRAMMY® award winners Keith O. Johnson (engineer) and David Frost (producer). Organist Jan Kraybill plays with power and mastery. This recording on CD has received great critical acclaim, and now a GRAMMY® nomination for Best Engineered Album, Classical!
Works on this recording:
Symphony No. 3 in C Minor, op. 78 "Organ"
*Please note that by clicking below, you are leaving KCSymphony.org and visiting a third-party vendor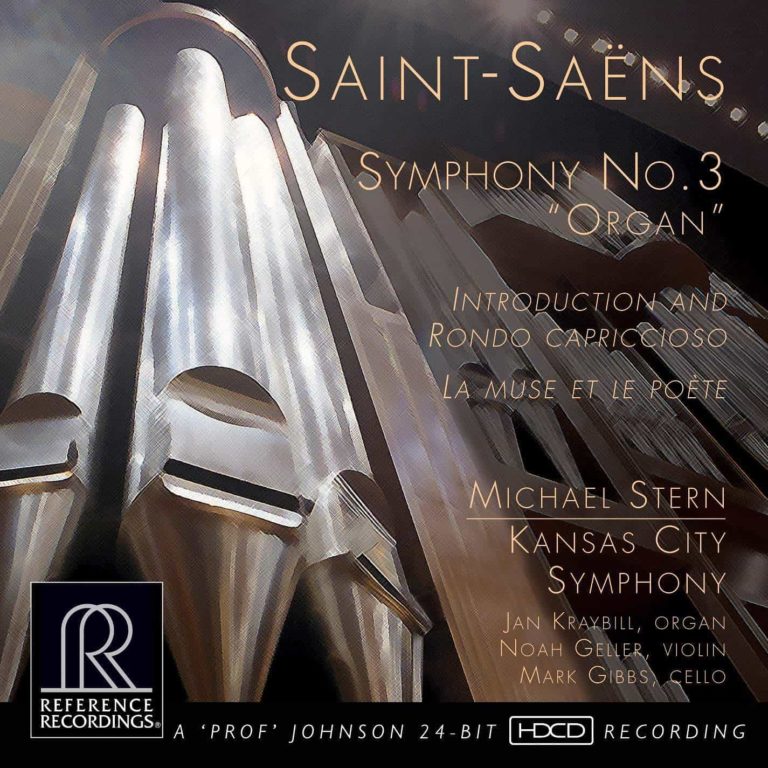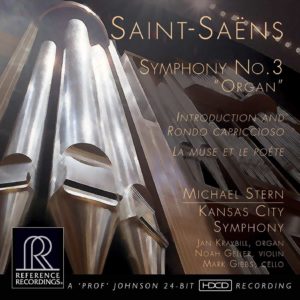 Michael Stern, conductor
Jan Kraybill, organ
Noah Geller, violin
Mark Gibbs, cello
Miraculous Metamorphoses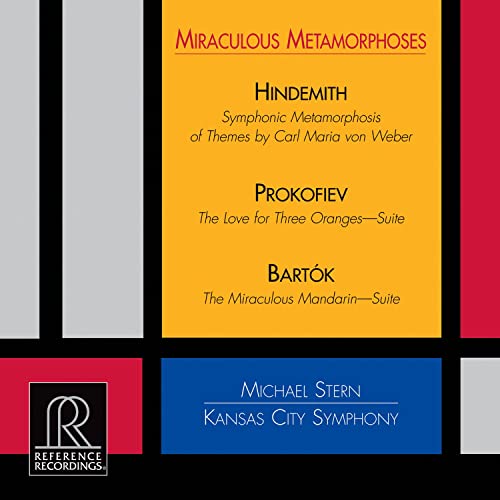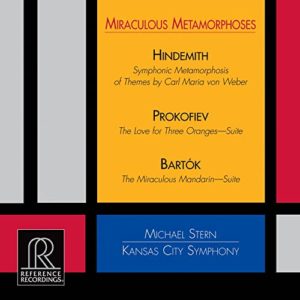 Michael Stern, conductor
"The Symphonic Metamorphosis features some outstanding playing right from the start. The witty interplay between the winds and strings is exceptional throughout. The warmly assertive brass section also deserves special mention. … The Prokofiev is also pretty wonderful. The Kansas City players really dig in to their parts, with plenty of grunts and snarls along the way. … This is great music taken seriously. … The Bartók easily outclasses many a version. It's a swift, no-nonsense approach that serves as an ideal showcase for the terrific orchestral players on display.… Recorded at the new Kauffman Center for the Performing Arts, this new disc deserves a home in the library of anyone who loves 20th Century music." —Brian Wigman, Classical Net
Works on this recording:
Symphonic Metamorphosis on Themes of Carl Maria von Weber by Paul Hindemith
Love for Three Oranges Suite, Op. 33a by Sergei Prokofiev
Miraculous Mandarin, Op. 19/Sz 73: Suite by Béla Bartók
*Please note that by clicking below, you are leaving KCSymphony.org and visiting a third-party vendor