Kansas City Symphony Announces 2023/24 Concert Season: Michael Stern's final season as Music Director
January 31, 2023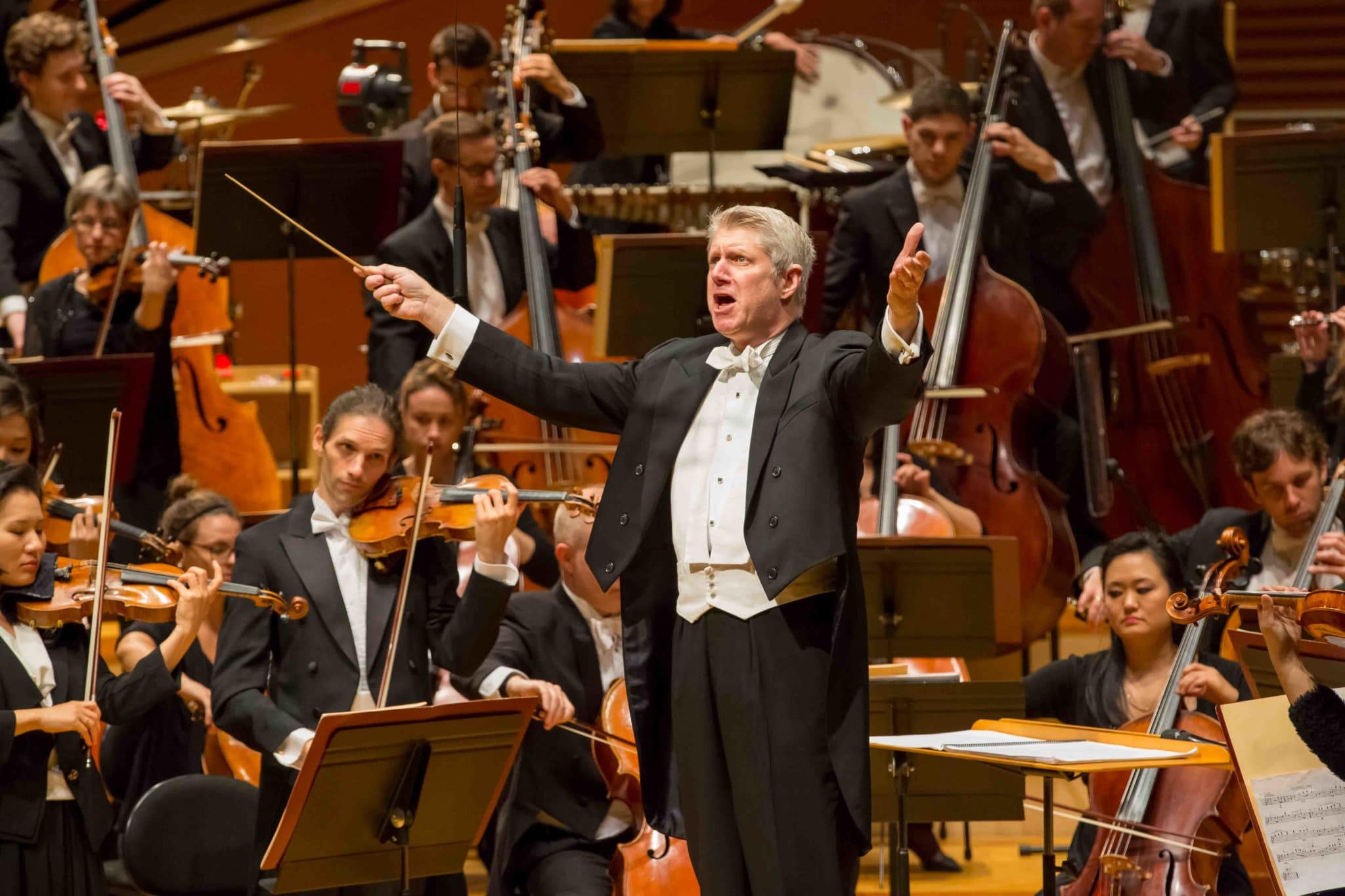 ---
Classical, Pops and Family Series Concerts + Special Presentations
KANSAS CITY, Mo. | January 31, 2023 — The Kansas City Symphony has unveiled its 2023/24 concert season, filled with personal connections, incredible performances and exciting special guests.
CLASSICAL SERIES
"The 2023/24 season is Michael Stern's final year as music director, and for his big finale, we are bringing some of the brightest classical stars in the world to Kansas City," comments KC Symphony President & CEO Danny Beckley. "Joshua Bell, KC's own Joyce DiDonato, Pamela Frank, Yefim Bronfman, Joyce Yang and many more will perform some of the greatest masterworks ever composed. Renewing subscribers also have the opportunity to make a reservation request for two tickets to a very special evening with Yo-Yo Ma in June 2024. This will be a tribute concert honoring his friend Michael Stern. Plus, our concerts will feature the Symphony Chorus, KCS commissions and leading guest conductors from around the globe."
POPS SERIES
New for this year — the Symphony Pops Series is now five concerts! Stage and screen star Audra McDonald kicks things off in September. Then it's the classic music of the James Bond movies, the high-flying Cirque Broadway acrobats on the Helzberg Hall stage and the music of Phil Collins and Genesis that defined a generation. We cap off the season with John Williams' movie music in our Sci-Fi Spectacular.
FAMILY SERIES
Have fun learning about music and instruments — your entire family will love it! The 2023/24 Family Series includes a Heroes and Villains Halloween concert (costumes encouraged!), the perennially popular Christmas Festival, a Film + Live Orchestra concert featuring the visually stunning "Legend of the Northern Lights" and the return of our fan-favorite program "Around the World in 80 Days."
HOLIDAY CONCERTS AND SPECIAL PRESENTATIONS
Handel's Messiah with the KC Symphony Chorus – December 1-3
Christmas Festival – December 14-17
The Nightmare Before Christmas: Film + Live Orchestra – December 21-23
Harry Potter and the Deathly Hallows™ (Part 1): Film + Live Orchestra – September 6-10
The Music of Led Zeppelin – September 22
Tower of Power with the KC Symphony – September 30
The Phantom of the Opera: Silent Film + Live Organist Dorothy Papadakos – October 25
Goonies™ in Concert: Film + Live Orchestra – February 8-10, 2024
Cathie Ryan with the KC Symphony – March 16, 2024
Harry Potter and the Deathly Hallows™ (Part 2): Film + Live Orchestra – April 11-14, 2024
An Evening with Yo-Yo Ma – June 6, 2024
MICHAEL STERN REFLECTS
In thinking about his final season as Music Director of the Kansas City Symphony, Michael Stern expresses his gratitude for the gift of sharing music with the community. "I have always tried to look ahead, not back, and my highest priority has been to guide the Kansas City Symphony toward greater artistic heights," says Stern. "Since my first concert as a guest conductor in 2003 there have been so many projects and so much wonderful music. In the end, what remains most important are not the events, but the deep connections with so many throughout our community, the friendships with our dedicated administrative staff and Board of Directors, and above all, the energized partnership with the extraordinary musicians of the KC Symphony. Their professionalism, integrity, and profound musicianship have been unwavering. My heart is full of admiration and affection for them and for the sheer exuberance and excellence of their artistry."
Stern continues. "Therefore, in my final season as Music Director, I wanted to highlight those elements that make our Symphony so special. Our commitment to new music and diverse repertoire is marked with first KC performances, co-commissions, and world premieres by Chen Yi, Errollyn Wallen, Joel Thompson and Angel Lam, to name just a few. Throughout my tenure, we have traversed practically the entire symphonic catalogue of Gustav Mahler—I could think of no better choices than his "Songs of a Wayfarer" and his monumental "Resurrection" Symphony to highlight this last season. And above all, I wanted to put the spotlight on our musicians, highlighting their individual and collective virtuosity in masterpieces by Brahms, Bartók, Richard and Johann Strauss, Ginastera, Lutosławski, Ravel, Mendelssohn, Sibelius, and so many more. Making music matter in Kansas City has been a joyous mission for 20 years and becoming part of the Kansas City Symphony family has been my honor."
HOW TO RENEW EXISTING SUBSCRIPTIONS OR PLACE A NEW SEASON TICKET ORDER
If renewing an existing season subscription online, please visit kcsymphony.org and log in to your account first. The deadline to renew or upgrade your subscription is March 15, 2023.
Call the Symphony Box Office at (816) 471-0400, Monday through Friday, 10 a.m. – 5 p.m.
Visit our offices at Shirley Bush Helzberg Symphony House, 1644 Wyandotte Street, Kansas City, MO 64108. Office hours are Monday through Friday, 10 a.m. – 5 p.m.
President & CEO Danny Beckley adds, "Concert after concert, no matter the music we play, you'll have the highest quality orchestral experiences. These concerts will allow you to escape the everyday and feel the transcendent power of symphonic music. Unplug. Unwind. Be inspired."
To view the Symphony's online Season Brochure for 2023/24, please visit this link:
2023/24 Season Brochure (flipdocs.com)
Contact: (Interviews and photos)
Jeff Barker
(816) 218-2626
---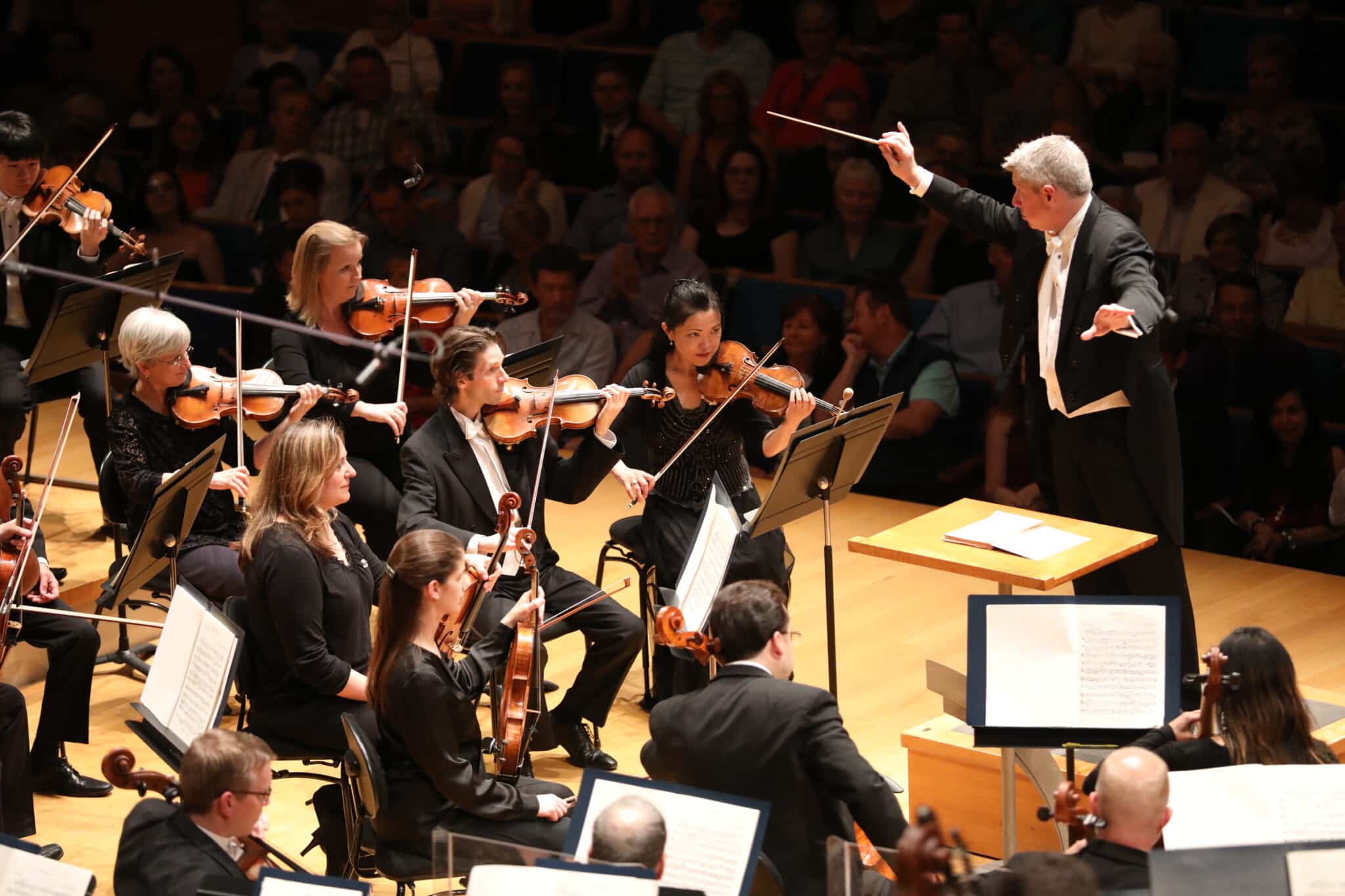 03/28/23
Upcoming 2023/24 Season is Michael Stern's Final Season as Music Director
Upcoming 2023/24 Season is Michael Stern's Final Season as Music Director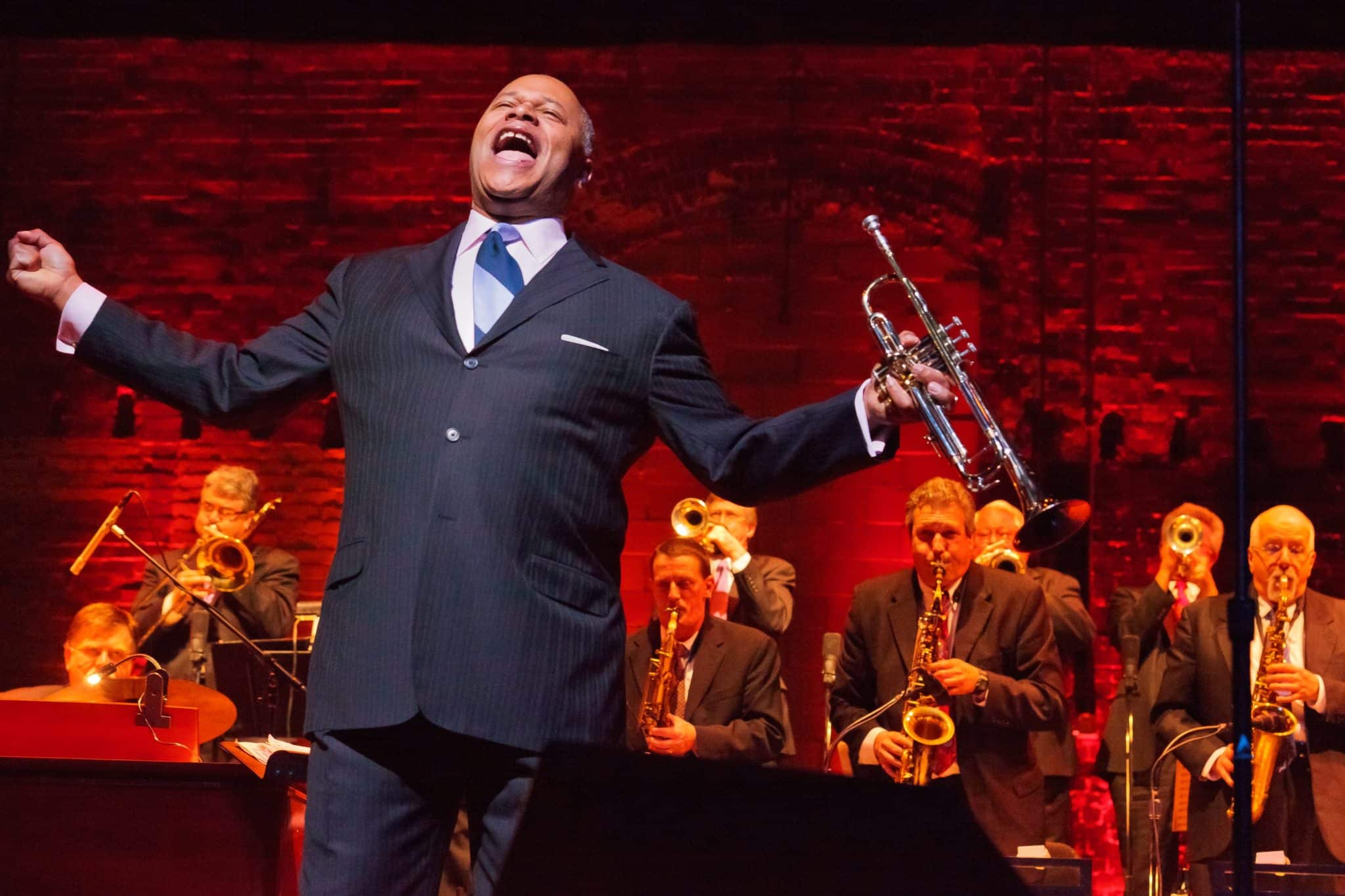 12/23/22
January is Jubilant! Enjoy KC Symphony concerts full of joy, nostalgia, thrills, wonder, and passionate performances
January is Jubilant! Enjoy KC Symphony concerts full of joy, nostalgia, thrills, wonder, and passionate performances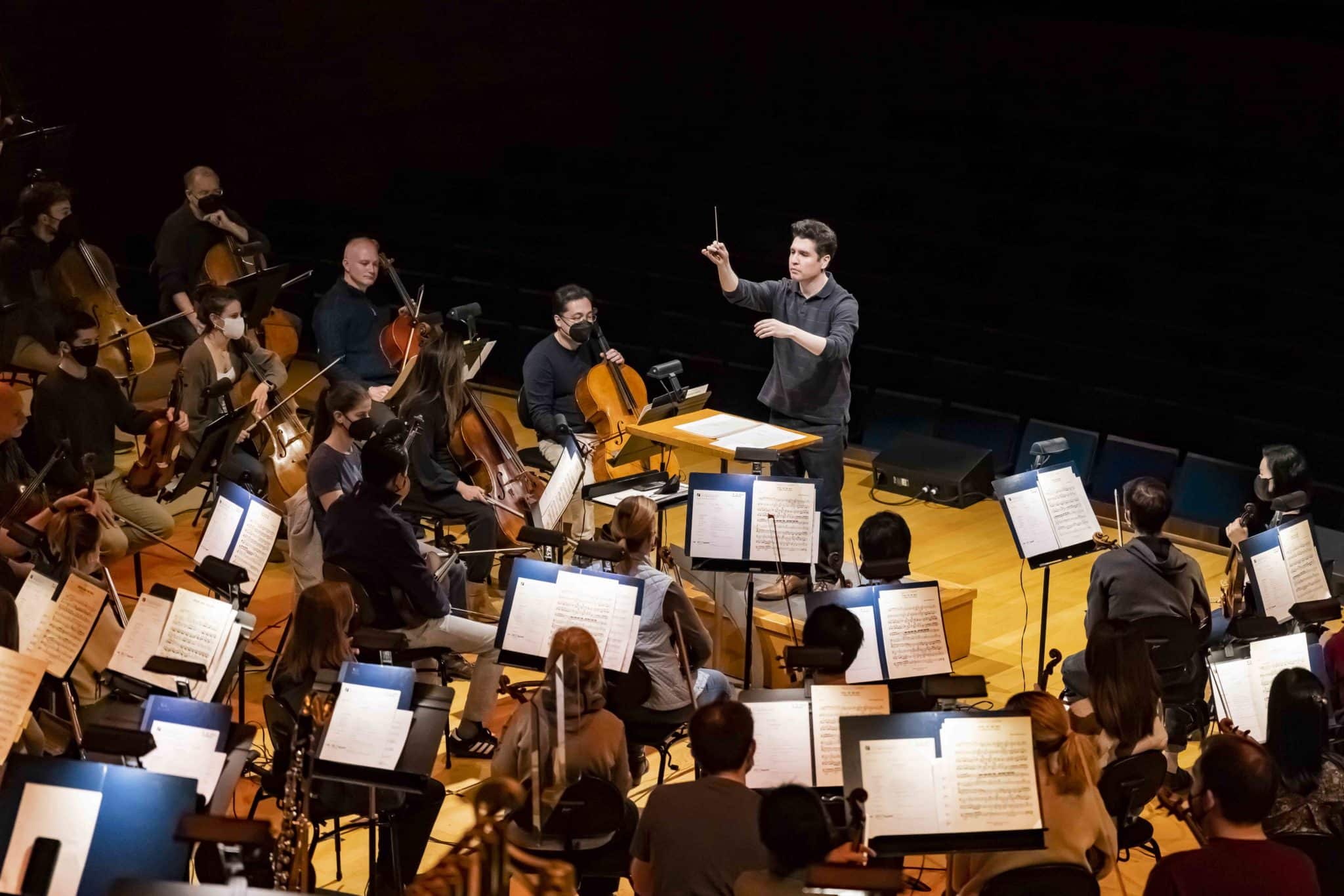 10/19/22
Discover a Cornucopia of Fall Concerts at your Kansas City Symphony + Kenny G concerts rescheduled to March 13, 14, 15
Discover a Cornucopia of Fall Concerts at your Kansas City Symphony + Kenny G concerts rescheduled to March 13, 14, 15