KANSAS CITY, Mo. | October 13, 2020 — What weighs over 4,000 pounds and delights thousands of people every week? It's the Kansas City Symphony's new outdoor stage on wheels, the Mobile Music Box.
This brightly wrapped traveling stage is hard to miss, with colorful and expressive original artwork created by Kansas City's own Whiskey Design. The Mobile Music Box provides a comfortable and safe performing stage for the Symphony's musicians, who are thrilled to perform in front of live audiences again.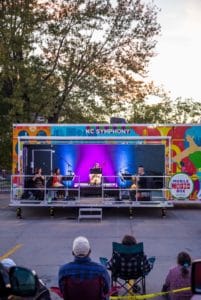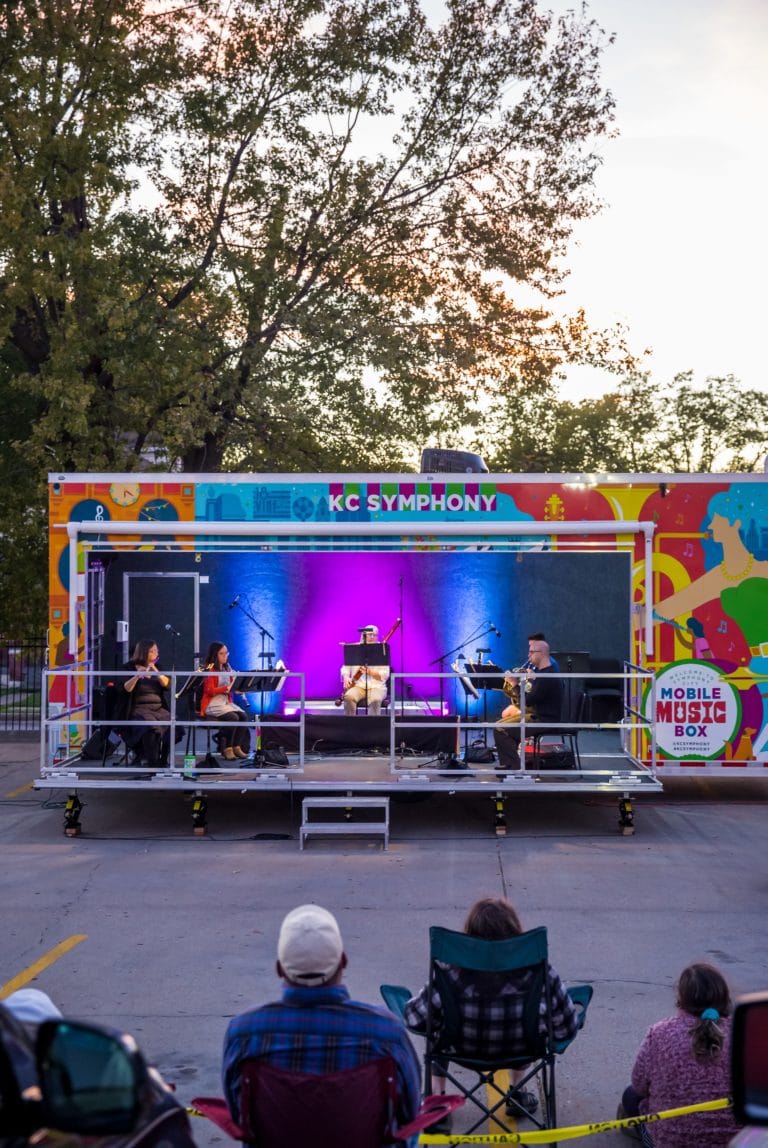 At a time when audiences cannot come to indoor venues such as the Kauffman Center for the Performing Arts, the Symphony is taking the music on the road to reach music lovers and families in every corner of the metropolitan area, with the goal of playing for every zip code in the greater Kansas City metro.
"It's been really rewarding because we feel much closer to the audience this year," says Associate Principal Double Bass Evan Halloin. "A lot of people come with their families and we see a lot of kids. As the orchestra has gotten creative in finding new ways to bring music to the community, we're finding all of these things that are rewarding for us and rewarding for the audience, and I'm certain that we're going to want to continue these endeavors — even if the world went back to 'normal' tomorrow."
Since the Symphony launched its free fall outdoor concert series, its musicians have performed for fans and made new friends from the urban core to suburbs on both sides of the state line — from parking lots to farmers markets to public parks. Most of the upcoming free outdoor concerts on the Symphony's fall schedule will include the Mobile Music Box. In the first month of this initiative, Symphony musicians have already performed over 50 concerts reaching more than 10,000 people, with many more performances coming through the fall.
"It is so moving for our musicians to be performing live music again," says Executive Director Danny Beckley. "Kansas Citians of all walks of life are welcoming us into their neighborhoods and embracing our concerts with ardor and appreciation. It warms my heart to know that we are bringing comfort and enjoyment to people in the midst of the heaviness of these trying times."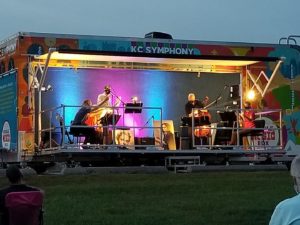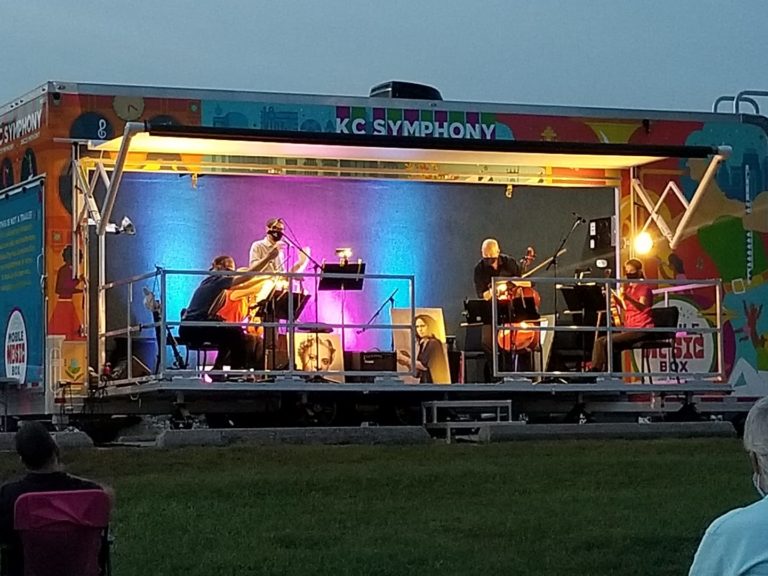 In response to these concerts, the Symphony has recently received official commendation from U.S. Congressman Emanuel Cleaver II, as well as a proclamation from Jackson County Executive Frank White, Jr.
Concert attendees are encouraged to social distance and wear masks so that all can enjoy these free concerts safely and without worry. Blankets and folding chairs are encouraged to help make the concert experience more comfortable.
For a listing of upcoming public performances featuring the Kansas City Symphony's Mobile Music Box, visit the Symphony online at kcsymphony.org. You can sign up to receive email notifications for upcoming concerts. Also, stay up to date by following the Symphony on Facebook, Instagram, Twitter and YouTube.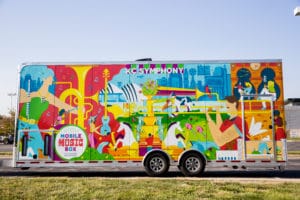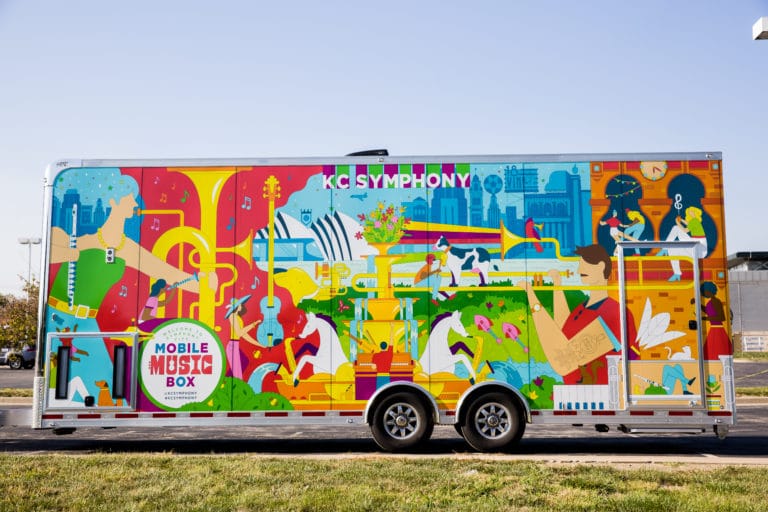 About the Kansas City Symphony
Founded in 1982, the Kansas City Symphony has established itself as a major force in the cultural life of the community. Praised for performances of uncompromising standard, the orchestra is the largest in the region and enjoys a national reputation under the artistic leadership of Music Director Michael Stern. The Symphony performs more than 130 concerts each year, welcomes guests of international acclaim as part of its Classical and Pops series, and serves as the orchestra for the Kansas City Ballet and Lyric Opera of Kansas City.
Complementing its full schedule of concerts, the Symphony enriches the lives of Kansas City residents by providing music education opportunities for children and adults, such as KinderKonzerts, Young People's Concerts, an instrument petting zoo and concert comments. Highlights each season include a range of free master classes, events and concerts reaching more than 250,000 community members.
The Symphony has released seven highly praised CDs to date with Reference Recordings. The latest release features Holst's The Planets and The Perfect Fool. The Symphony and Michael Stern also have recorded for the Naxos label. Kansas City's new classical music radio station, ClassicalKC 91.9 FM, broadcasts Kansas City Symphony performances each week. For more information on the Symphony, please visit kcsymphony.org.