160 magnificent voices
About the Kansas City Symphony Chorus
The Kansas City Symphony Chorus, led by Grammy® Award-winning Chorus Director Charles Bruffy, is a 160-voice ensemble that continues its long tradition of excellence serving as "the choral voice of the Kansas City Symphony."
The Symphony Chorus has been offering quality choral music to the greater Kansas City metropolitan area since the early 1960s, first as the Mendelssohn Choir and then as the Civic Chorus. After the creation of the Kansas City Symphony, the Symphony Chorus assumed its current name and role as the Symphony's "choral voice" in 1988. Before the appointment of Chorus Director Charles Bruffy in 2008, the Symphony Chorus worked under the direction of choral conductors Eph Ehly and Arnold Epley.
The Symphony Chorus has represented Kansas City in five concert tours, including performances in New York City, Boston, the Berkshires, Germany, Austria, Switzerland and Mexico where it performed with the Mexico City Symphony. The Symphony Chorus women recorded Holst's The Planets with the Kansas City Symphony in January 2015.
The Kansas City Symphony Chorus musicians are all volunteers from the region's extensive musical community selected through rigorous auditions. Members have rich backgrounds in both music education and performance, and are engaged as soloists and conductors in schools, churches and venues throughout the region.
Follow the Symphony Chorus on social media: Facebook and Twitter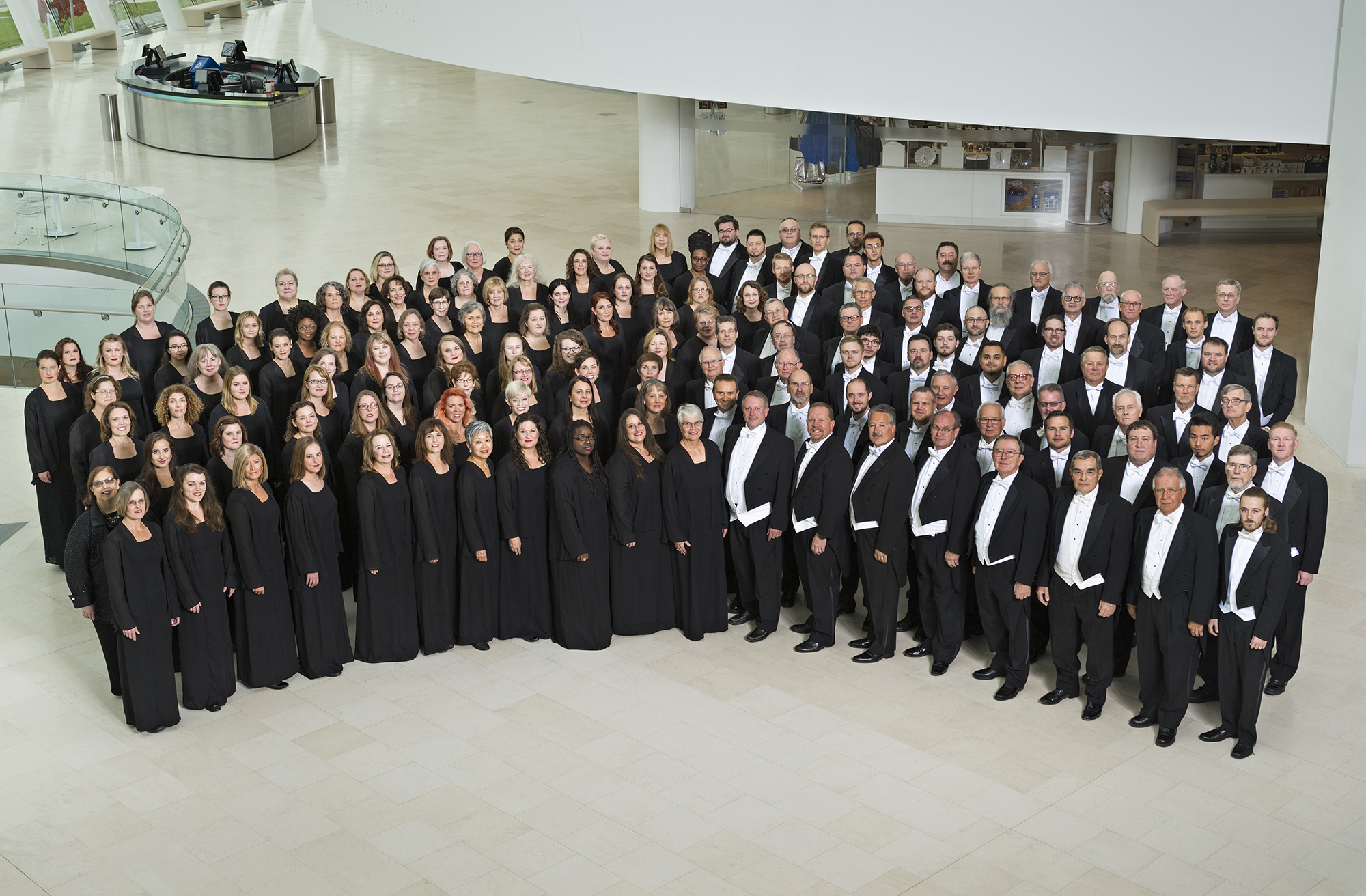 Our Mission
To foster the continuing availability of a professional-quality choral ensemble that serves as "the choral voice of the Kansas City Symphony." With pride we provide quality choral music to enhance the cultural environment of the local arts and educational communities. This unique privilege also allows the Symphony Chorus to share the stage with the Symphony Orchestra many times throughout the season, bringing expansive choral works rarely seen on stage.
The Symphony Chorus has performed the following:
2022/23 Season
Brahms' Nänie and Schicksalslied
Handel's Messiah
Christmas Festival
Holst's The Planets
Hindemith's When Lilacs Last in the Dooryard Bloom'd
2021/22 Season
Handel's Messiah
Christmas Festival
Handel's Coronation Anthem No. 1, "Zadok the Priest"
Beethoven's Symphony No. 9
2020/21 Season
No programs due to the Covid-19 pandemic
2019/20 Season
Stravinsky's Symphony of Psalms
Poulenc's "Salve Regina"
Handel's Messiah
Christmas Festival
Beethoven's Mass in C
2018/19 Season
Harry Potter and the Prisoner of Azkaban™ in Concert
W.A. Mozart's "Ave verum corpus"
J.S. Bach's "O Jesu Christ, mein's Lebens Licht," BWV 118
John Adams On the Transmigration of Souls
Handel's Messiah
Christmas Festival
Orff's Carmina burana
Mahler's Third Symphony