Remembering Leonard Bernstein
January 30, 2018
---
By Michael Stern, music director
Leonard Bernstein would have turned 100 years old on August 25, 2018. As we launch into his centenary, we devote these varied programs to celebrating his legacy, and it is right and fitting, and should come as no surprise to anyone. No musician before him, and none since, has loomed quite as large on the musical landscape. No one has had such a multifaceted impact, mostly because no one has been so multitalented. No musician ever stood for music, for the arts, and for the social impact of what music and musicians might accomplish more than he did. Now, more than ever, I think about that, and him.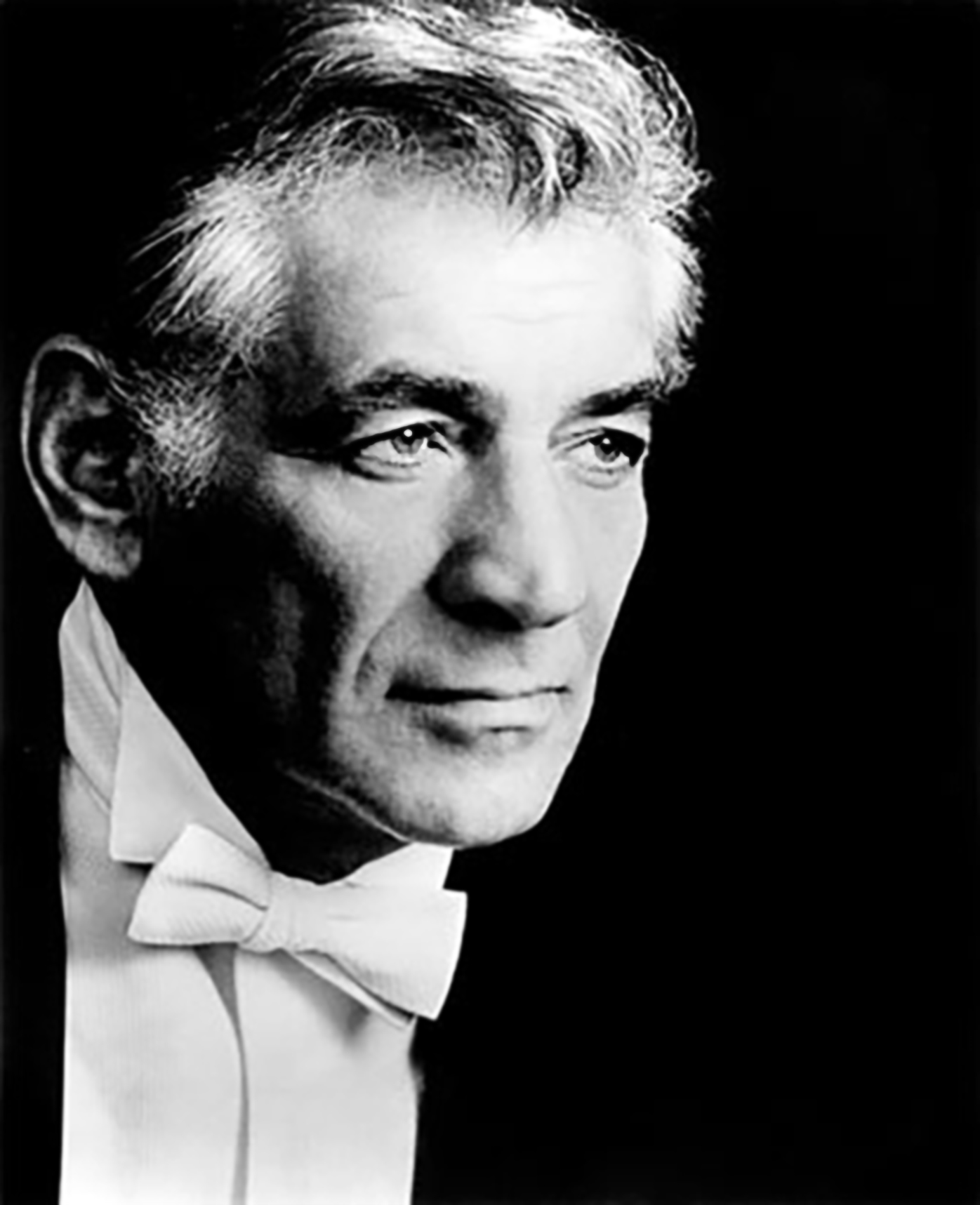 Lenny — as he exhorted everyone to call him — identified himself as a composer, though he was in fact so much more. It's impossible, in considering the totality of what he was, to separate his private musical muse from his onstage personality as a performer or his social profile as a public figure. His legacy as a composer, however, is undeniable. The synergy of his imagination and talent collided spectacularly with the energy and possibility of America as she emerged from World War II. Ambition, daring, enormous hard work and a refusal to be straightjacketed by the conventions of the past defined the post-war climate in our country, and these are all hallmarks of his music. Lenny threw open the gates to allow American music to express itself in a completely new way. There had been authentically American composers who made their mark, of course, from Ives, Griffes and all of Tin Pan Alley, including Gershwin, to his own contemporaries. Lenny intimately knew and understood their music, and chief among them was his mentor Aaron Copland. However, in his synthesis of popular music, jazz, Jewish folk and sacred music as well as his deep understanding of the language of Western Art music from Baroque to its most modern iterations, Lenny was unique.
In trying to represent his eclectic legacy, I chose works to celebrate his many facets as a musician. Aside from unassailable masterpieces such as West Side Story and Serenade for Violin and Orchestra, we hear his easy gift as a vocal composer in some of his songs from Arias and Barcarolles and Songfest as well as his Broadway classics. The ambitious and extraordinarily creative leap of faith in his gigantic theater piece Mass is given haunting expression for cello and orchestra in his arrangement of Three Meditations. His love of piano and jazz is exuberantly on display in The Age of Anxiety. He even got it right in Hollywood. While never having written for a movie before, with no prior knowledge or experience, his score for "On the Waterfront" is a model of how integral music can be to the unfolding narrative on the screen. Yet the music also stands on its own as a work of extraordinary power and beauty.
For all American musicians, Lenny was much more than a composer. As a pianist, educator, TV personality, and above all, conductor, Lenny was the face of American music for almost half a century. For me, growing up in New York, his tenure at the Philharmonic and his celebrated Young People's Concerts were my hometown fare. His personality was hypnotizing to me, even as a child. A lifelong friend and professional colleague of my father, Lenny and his wife Felicia were close with both of my parents. We lived across the hall from Phyllis Newman and Adolph Green, Lenny's closest childhood friend with whom he collaborated for On the Town and many other works, and our three families mingled together easily.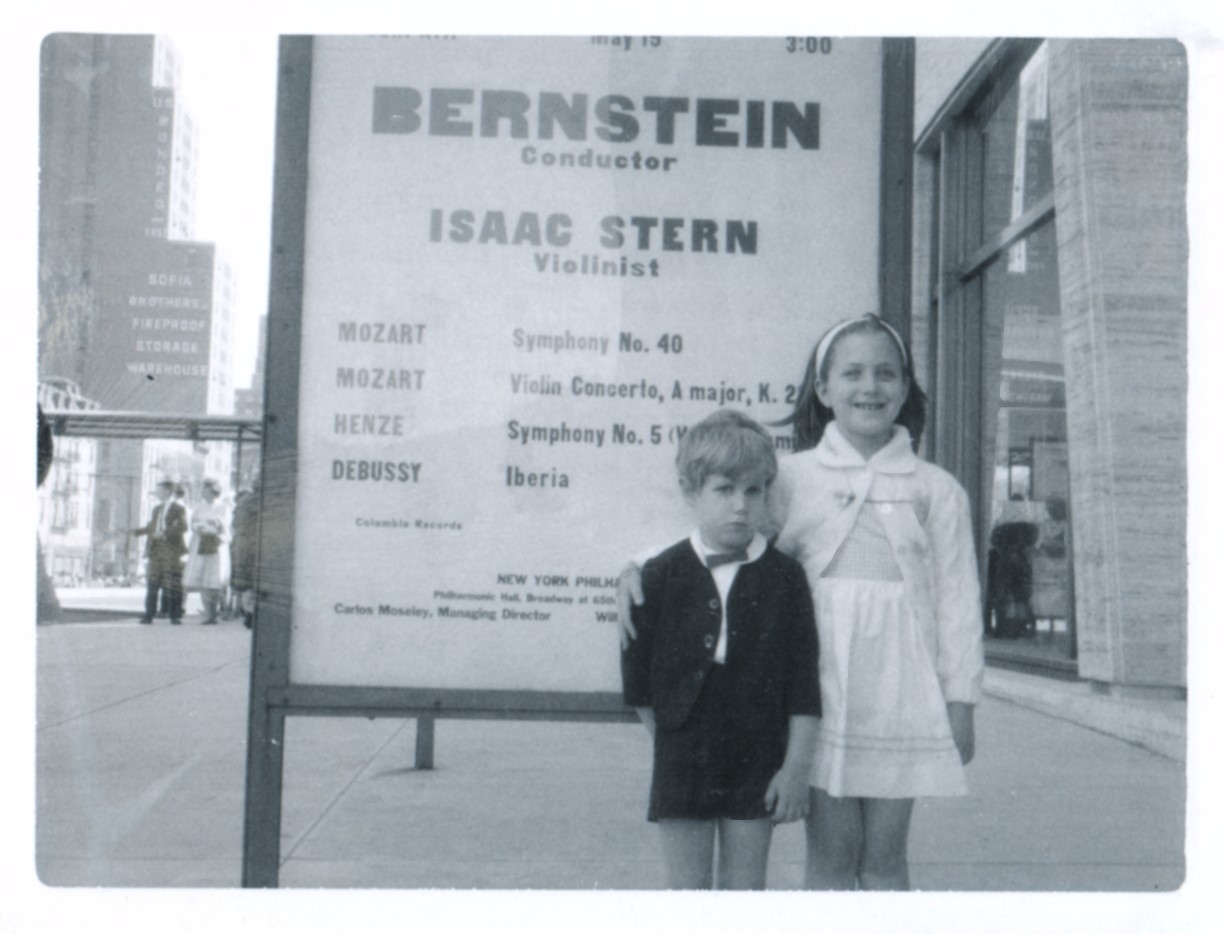 Michael Stern, age 4, at the New York Philharmonic in 1963 with his older sister, Shira.
Lenny also guided me during my time at Harvard University and the Curtis Institute of Music. I remember to this day the hours Lenny spent talking to me on the phone and in person when I was writing my undergraduate senior thesis about Copland, Gershwin and Marc Blitzstein, sharing his unique insights on these people he knew well. But, as a conducting student, I realized how much of a hero he was to me. Lenny's music-making was larger than life, whether you agreed with every musical choice or not. Well before he invited me as one of three young conductors to appear with him on a program at the New York Philharmonic, I sat in the orchestra at Curtis with him on the podium. It was then I realized that, more than anyone I had ever witnessed, Lenny could instantly transmit to the players in front of him much more than how to play together and in balance. Playing for him, you knew clearly where and when to play, but much more importantly, why. To me, there has never been anything, or anyone, quite like that.
I miss him more than ever.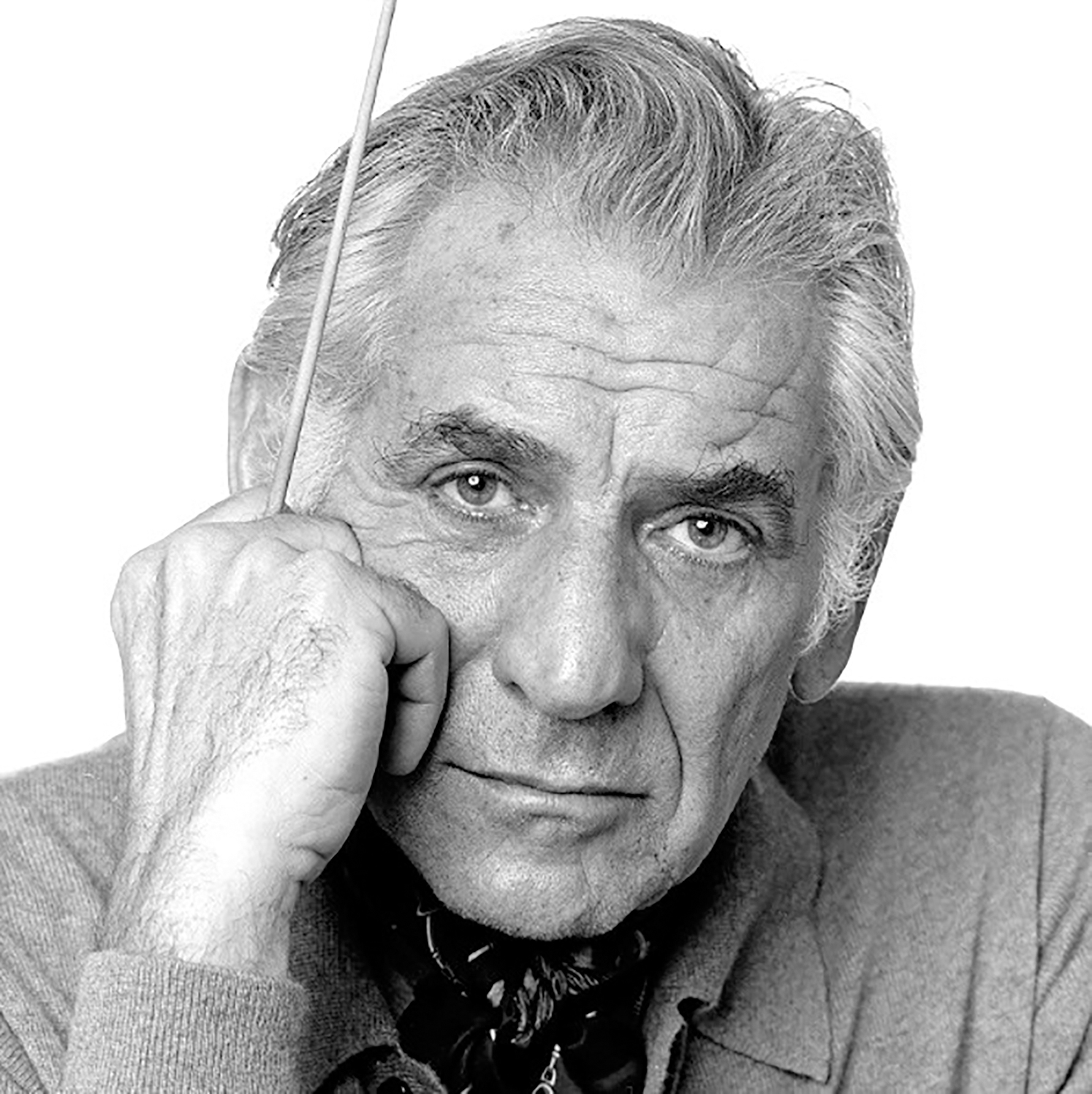 ---
Upcoming Kansas City Symphony concerts featuring the music of Leonard Bernstein:
A Century of Bernstein: BEETHOVEN'S "EROICA" with BERNSTEIN'S SERENADE
Friday and Saturday, February 2-3, 2018 at 8 p.m. | Sunday, February 4, 2018 at 2 p.m.
Free Symphony Happy Hour: BERNSTEIN and BEYOND
Wednesday, February 7 at 6 p.m.
A Century of Bernstein: BERNSTEIN, PROKOFIEV and SCHUMANN
Friday and Saturday, February 23-24, 2018 at 8 p.m. | Sunday, February 25, 2018 at 2 p.m.
A Century of Bernstein: JOYCE DiDONATO SINGS BERNSTEIN and BERLIOZ
Friday and Saturday, March 16-17, 2018 at 8 p.m. | Sunday, March 18, 2018 at 2 p.m.
A Century of Bernstein: YO-YO MA, PINES OF ROME and BERNSTEIN
Friday and Saturday, March 23-24, 2018 at 8 p.m. | Sunday, March 25, 2018 at 2 p.m.
A Century of Bernstein: BEETHOVEN, TCHAIKOVSKY & BERNSTEIN
Friday and Saturday, April 13-14, 2018 at 8 p.m. | Sunday, April 15, 2018 at 2 p.m.
A Century of Bernstein: SEASON FINALE FANTASTIQUE with BERNSTEIN
Friday and Saturday, June 22-23, 2018 at 8 p.m. | Sunday, June 24, 2018 at 2 p.m.
To purchase tickets, click on the links above for concert details or call the Symphony Box Office at (816) 471-0400 between 10 a.m. and 5 p.m. weekdays.
---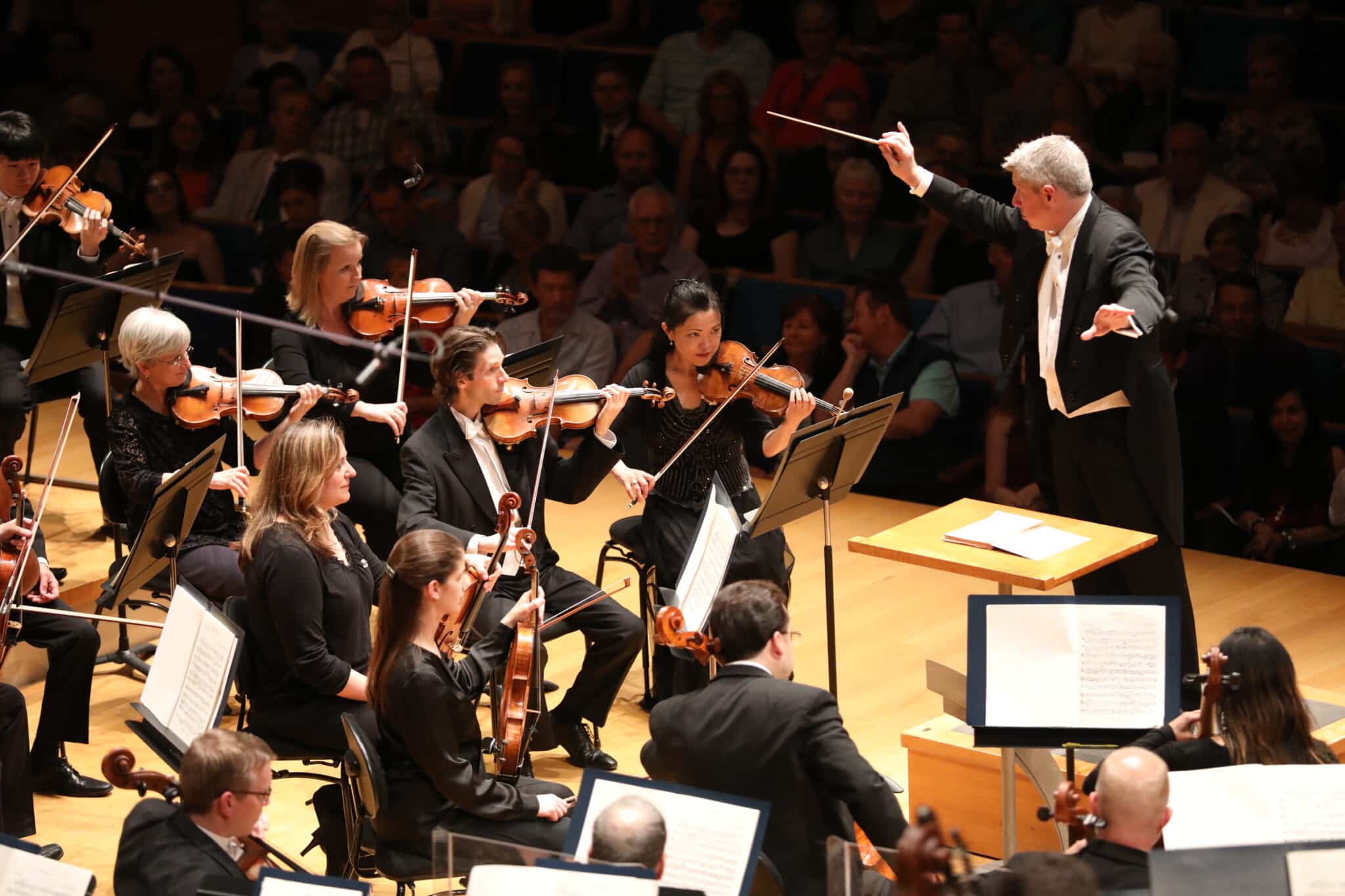 03/28/23
Upcoming 2023/24 Season is Michael Stern's Final Season as Music Director
Upcoming 2023/24 Season is Michael Stern's Final Season as Music Director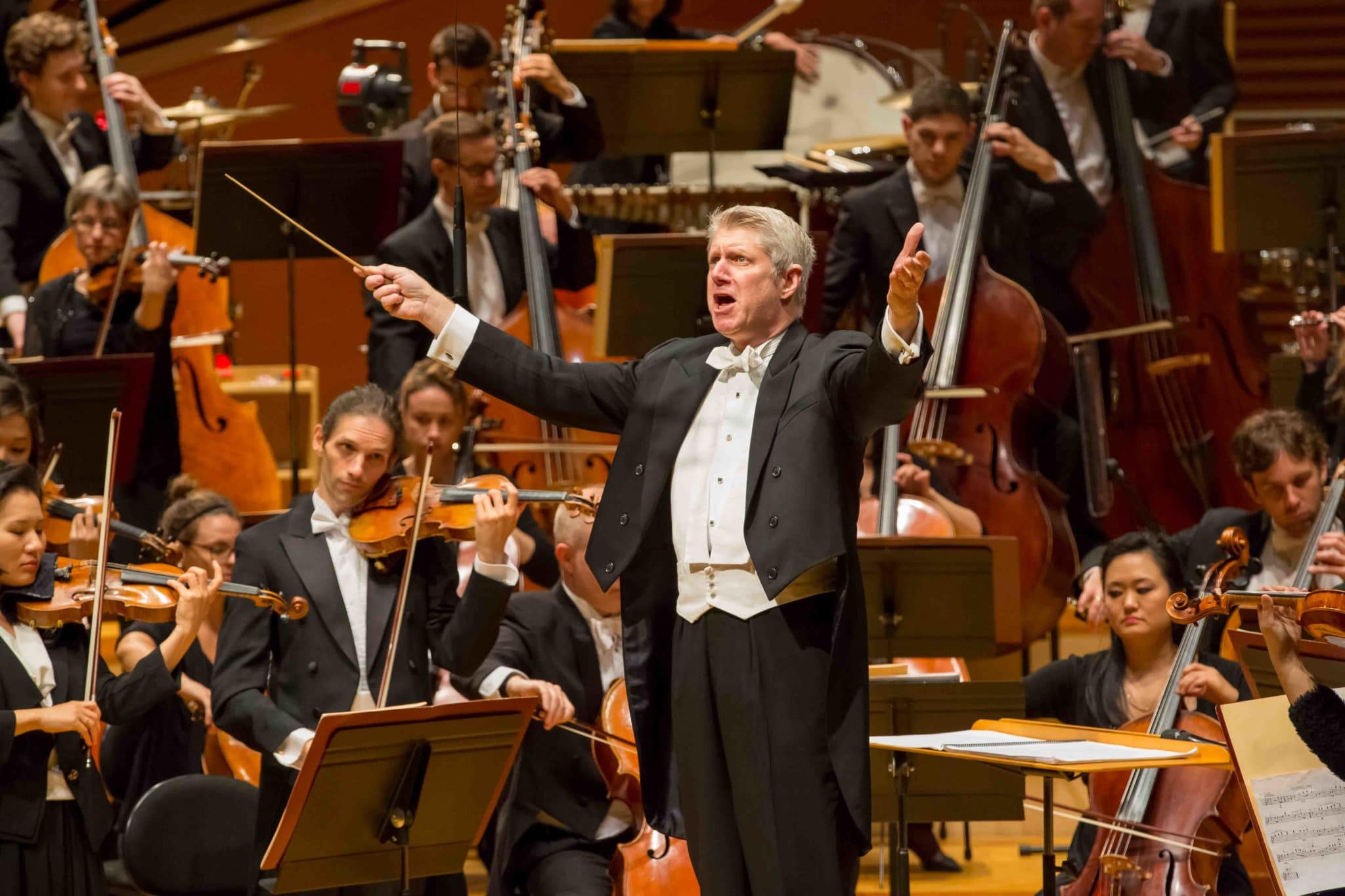 01/31/23
Kansas City Symphony Announces 2023/24 Concert Season: Michael Stern's final season as Music Director
Kansas City Symphony Announces 2023/24 Concert Season: Michael Stern's final season as Music Director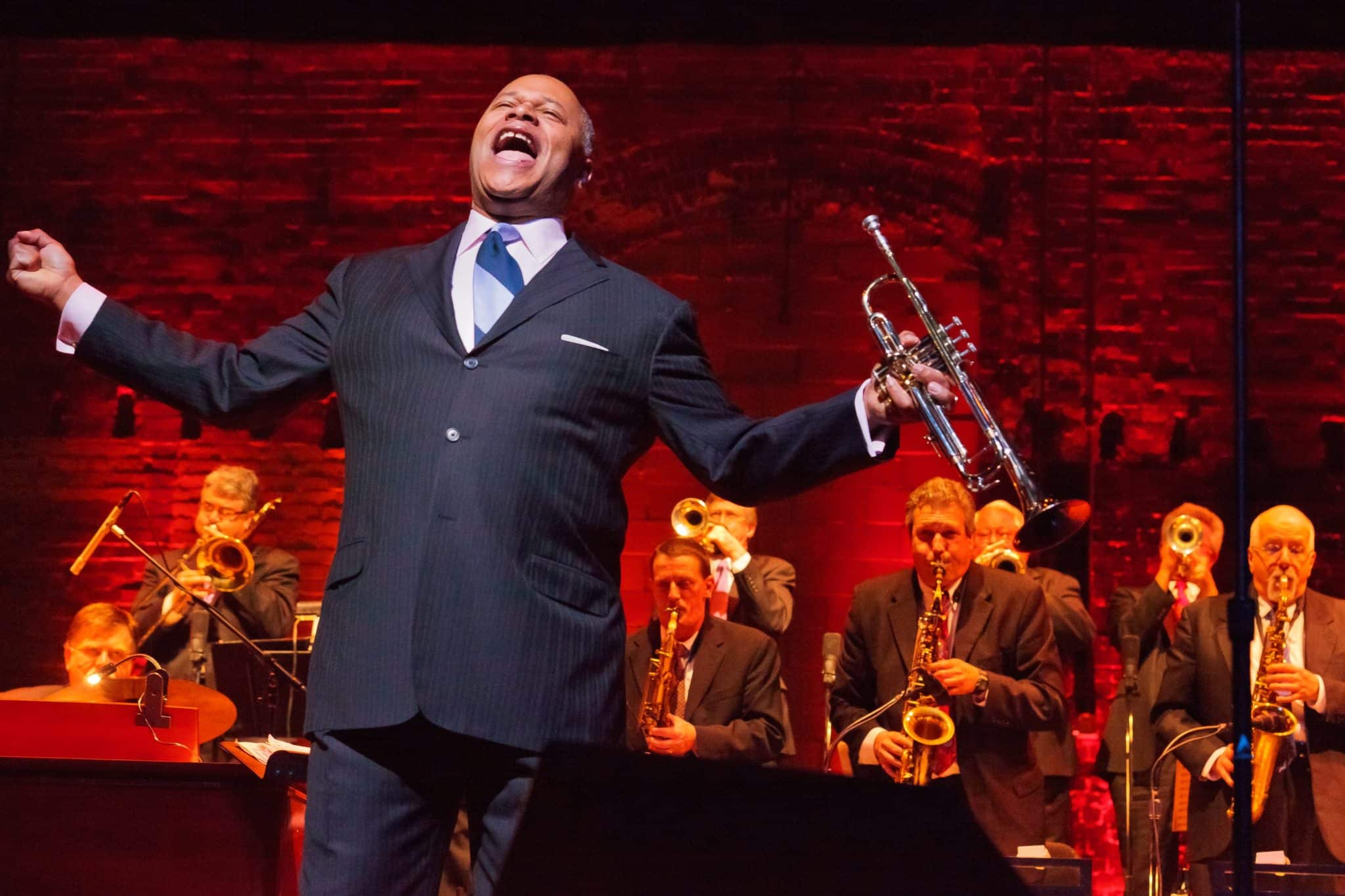 12/23/22
January is Jubilant! Enjoy KC Symphony concerts full of joy, nostalgia, thrills, wonder, and passionate performances
January is Jubilant! Enjoy KC Symphony concerts full of joy, nostalgia, thrills, wonder, and passionate performances