Kansas City Symphony announces free outdoor concerts this fall throughout metropolitan Kansas City
September 9, 2020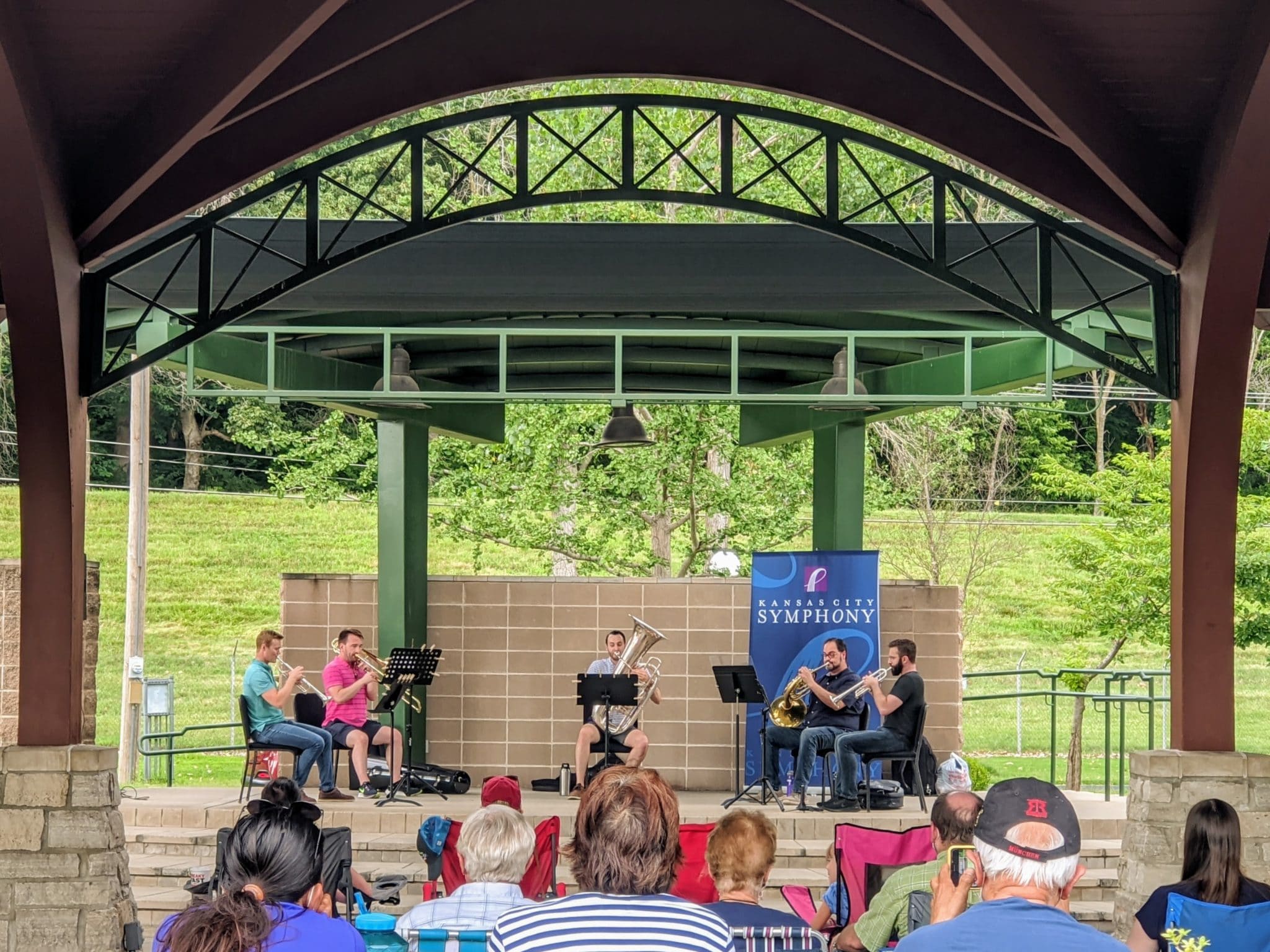 ---
KANSAS CITY, Mo. | September 9, 2020 — The Kansas City Symphony is pleased to announce a fall schedule of free outdoor chamber music concerts, performed by various ensembles of KC Symphony musicians.
According to the Symphony's Executive Director Danny Beckley, "We see the present conditions as an opportunity to innovate, and in the weeks ahead you are going to see the Kansas City Symphony reaching into every corner of the Kansas City region to deliver excellent music performances. We greatly miss performing in Helzberg Hall at the Kauffman Center for the Performing Arts, however with every challenge comes an opportunity. The present conditions give us an opportunity to launch a new series of performances in neighborhoods, parks, and public gathering places to reach new audiences in a most accessible fashion."
Live music, "Doordash-style"
The Symphony has scheduled a robust offering of outdoor chamber music performances, in parks and neighborhoods throughout the Kansas City area. "This fall, you will see us in your community, giving socially distanced concerts outdoors. Consider this like getting delivery from your favorite restaurant; but instead of pizza or barbecue to your front door, we'll be delivering a brass quintet or string quartet to your neighborhood. We'll also be debuting an innovative and fun way to stage these concerts in the very near future." The Symphony will work with all of our community partners to encourage and require safety measures including social distancing and masks for those in attendance.
Details of free Symphony chamber music concerts during September are listed below. Additional performances are being added each week, so stay tuned to the Kansas City Symphony on Facebook, Instagram, and kcsymphony.org for dates, times and locations of outdoor performances in the months ahead.
The Symphony deeply appreciates our community partners for hosting these fall concert events — thank you!
THURSDAY, SEPTEMBER 10 AT 6 P.M.
Symphony in the Park
Columbus Square Park, Missouri Avenue & Holmes St., Kansas City, MO
FRIDAY, SEPTEMBER 11 AT 12:00 AND 12:45 P.M.
Ruby Jean's Juicery
3000 Troost, Kansas City, MO
FRIDAY, SEPTEMBER 11 AT 7 P.M.
Friday Nights @ The Y
Olathe Family YMCA, 21400 W. 153rd St., Olathe, KS
SATURDAY, SEPTEMBER 12 AT 10 A.M.
Symphony in the Park
Frank Vaydik Park, 5940 NW Waukomis Dr., Kansas City, MO
SATURDAY, SEPTEMBER 12 AT 4 P.M.
Symphony in the Park
Indian Mound Park, Gladstone Boulevard & Belmont Boulevard, Kansas City, MO
The concert event will be held on the north side of the Mound. Please park on the east side of the Mound. The road will be blocked off to keep traffic from driving through, but the street will be available for parking. Feel free to bring a blanket or lawn chairs and a cooler. There will be chalk circles to help with distancing. We ask that people keep masks on while coming and going from your seat, but you are welcome to take them off while seated. Thank you to the Indian Mound Neighborhood Association and KC Parks for hosting.
SUNDAY, SEPTEMBER 13 AT 5 P.M.
Guadalupe Centers
1015 Avienda Cesar Chavez, Kansas City, MO
Please join us for a fun and free chamber music concert outside of the main administration building for Guadalupe Centers that your entire family will enjoy.
SUNDAY, SEPTEMBER 13 AT 6:30 P.M.
Symphony Sundays in Macken Park
1002 Clark Ferguson Drive, North Kansas City, MO
TUESDAY, SEPTEMBER 15 AT 6:30 P.M.
Symphony in the Park
Thompson Park, 8045 Santa Fe Drive, Overland Park, KS
Our KC Symphony chamber music players present a delightful free program on the Thompson Park stage, in the heart of beautiful Downtown Overland Park.
WEDNESDAY, SEPTEMBER 16 AT 6 P.M.
Salvation Army Harbor Light Village
6723 State Avenue, Kansas City KS
We're bringing the music to our friends in KCK, with a KC Symphony chamber music ensemble performing free for your family.
THURSDAY, SEPTEMBER 17 AT 6 P.M.
Symphony in the Park
Heritage Park, 16050 Pflumm Rd., Olathe, KS
Enjoy a beautiful evening of chamber music in the park with musicians of the Kansas City Symphony.
FRIDAY SEPTEMBER 18 AT 7:30 P.M.
The Black Box
1060 Union Avenue, Kansas City's West Bottoms
This outdoor concert is free but reservations are required for table seating, limit of 4 seats per household. Click here to make a reservation. You may also bring lawn chairs and blankets for GA seating both inside the event gates (limited availability) and outside the gates. Please remember to social distance and wear your masks.
SATURDAY, SEPTEMBER 19 AT 10 A.M.
Johnson Drive Sidewalk Sale
Along Johnson Drive in Downtown Mission, KS
Please join the Mission Business District for their bi-annual sidewalk sale on Saturday, September 19 from 10 a.m. until 4 p.m. on beautiful Johnson Drive. We kick it off at 10 a.m. with a KC Symphony performance at the Mission Market, 5727 Johnson Drive. Hosted by Mission:Forward. Please wear a mask and practice social distancing.
SUNDAY, SEPTEMBER 20 AT 6:30 P.M.
Symphony Sundays in Macken Park
1002 Clark Ferguson Drive, North Kansas City, MO
WEDNESDAY, SEPTEMBER 23 AT 6 P.M.
Salvation Army of Olathe
420 E. Santa Fe, Olathe, KS
Hello, Olathe! Please join us for a wonderful KC Symphony chamber music concert. It's free family fun for all!
FRIDAY, SEPTEMBER 25 AT 7 P.M.
Friday Nights @ The Y
North Kansas City YMCA, 1999 Iron St., North Kansas City, MO
Soak in the Symphony sounds at the North Kansas City YMCA with a free Friday Nights @ The Y chamber music performance.
SATURDAY, SEPTEMBER 26 AT 10 A.M.
Symphony in the Park
Meadowbrook Park, 9101 Nall Avenue, Prairie Village, KS
Wake up with a beautiful stroll around Meadowbrook Park and enjoy "pop-up" performances by KC Symphony ensembles at various locations along the pathway.
SUNDAY, SEPTEMBER 27 AT 6:30 P.M.
Symphony Sundays in Macken Park
1002 Clark Ferguson Drive, North Kansas City, MO
About the Kansas City Symphony
Founded in 1982, the Kansas City Symphony has established itself as a major force in the cultural life of the community. Praised for performances of uncompromising standard, the orchestra is the largest in the region and enjoys a national reputation under the artistic leadership of Music Director Michael Stern. The Symphony performs more than 130 concerts each year, welcomes guests of international acclaim as part of its Classical and Pops series, and serves as the orchestra for the Kansas City Ballet and Lyric Opera of Kansas City.
Complementing its full schedule of concerts, the Symphony enriches the lives of Kansas City residents by providing music education opportunities for children and adults, such as KinderKonzerts, Young People's Concerts, an instrument petting zoo and concert comments. Highlights each season include a range of free master classes, events and concerts reaching more than 250,000 community members.
The Symphony has released seven highly praised CDs to date with Reference Recordings. The latest release features Holst's The Planets and The Perfect Fool. The Symphony and Michael Stern also have recorded for the Naxos label. Kansas City's new classical music radio station, ClassicalKC 91.9 FM, broadcasts Kansas City Symphony performances each week. For more information on the Symphony, please visit kcsymphony.org.
---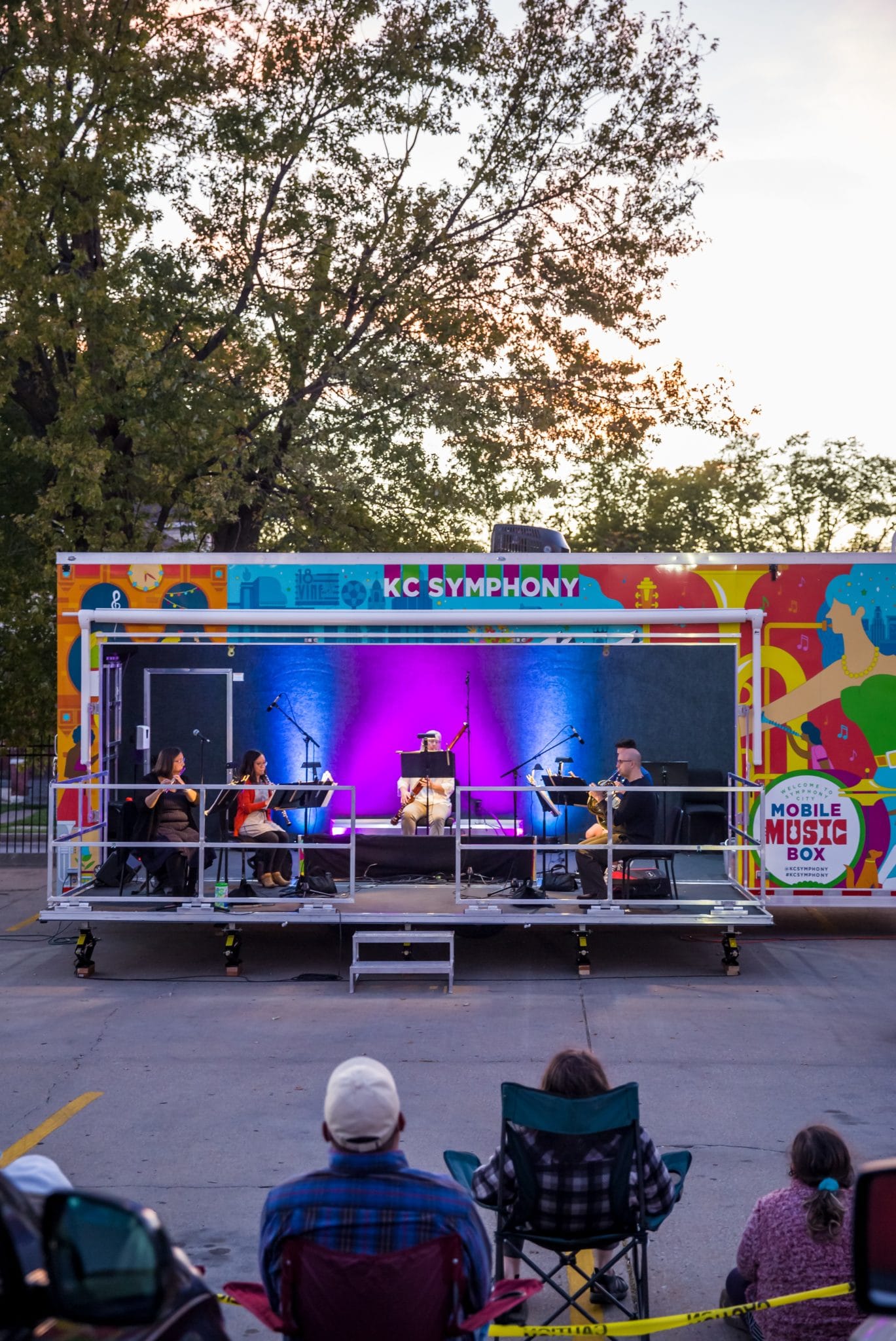 10/13/20
Kansas City Symphony debuts Mobile Music Box stage at outdoor venues across metro area
Kansas City Symphony debuts Mobile Music Box stage at outdoor venues across metro area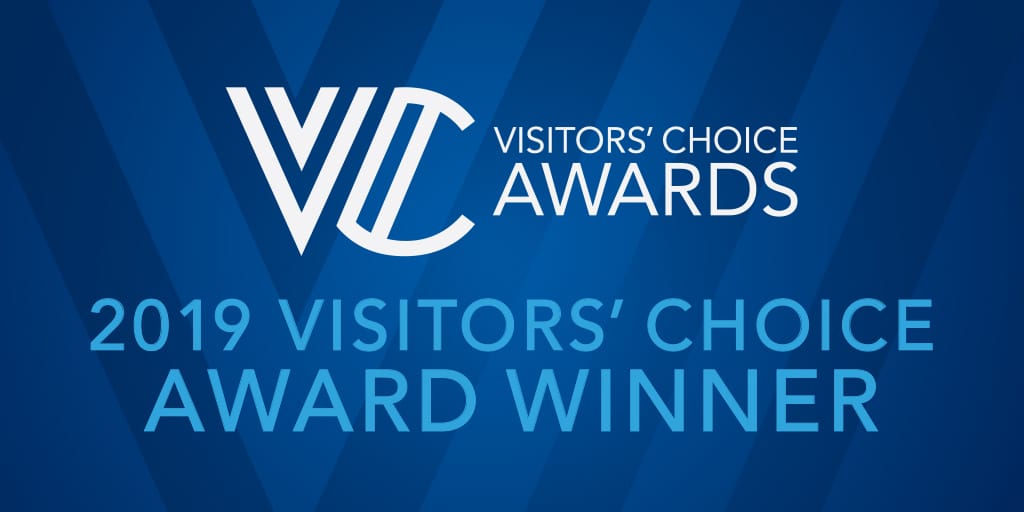 12/19/19
Kansas City Symphony named "Favorite Performing Arts Group" for 2019 Visitors' Choice Awards
Kansas City Symphony named "Favorite Performing Arts Group" for 2019 Visitors' Choice Awards