January is Jubilant! Enjoy KC Symphony concerts full of joy, nostalgia, thrills, wonder, and passionate performances
December 23, 2022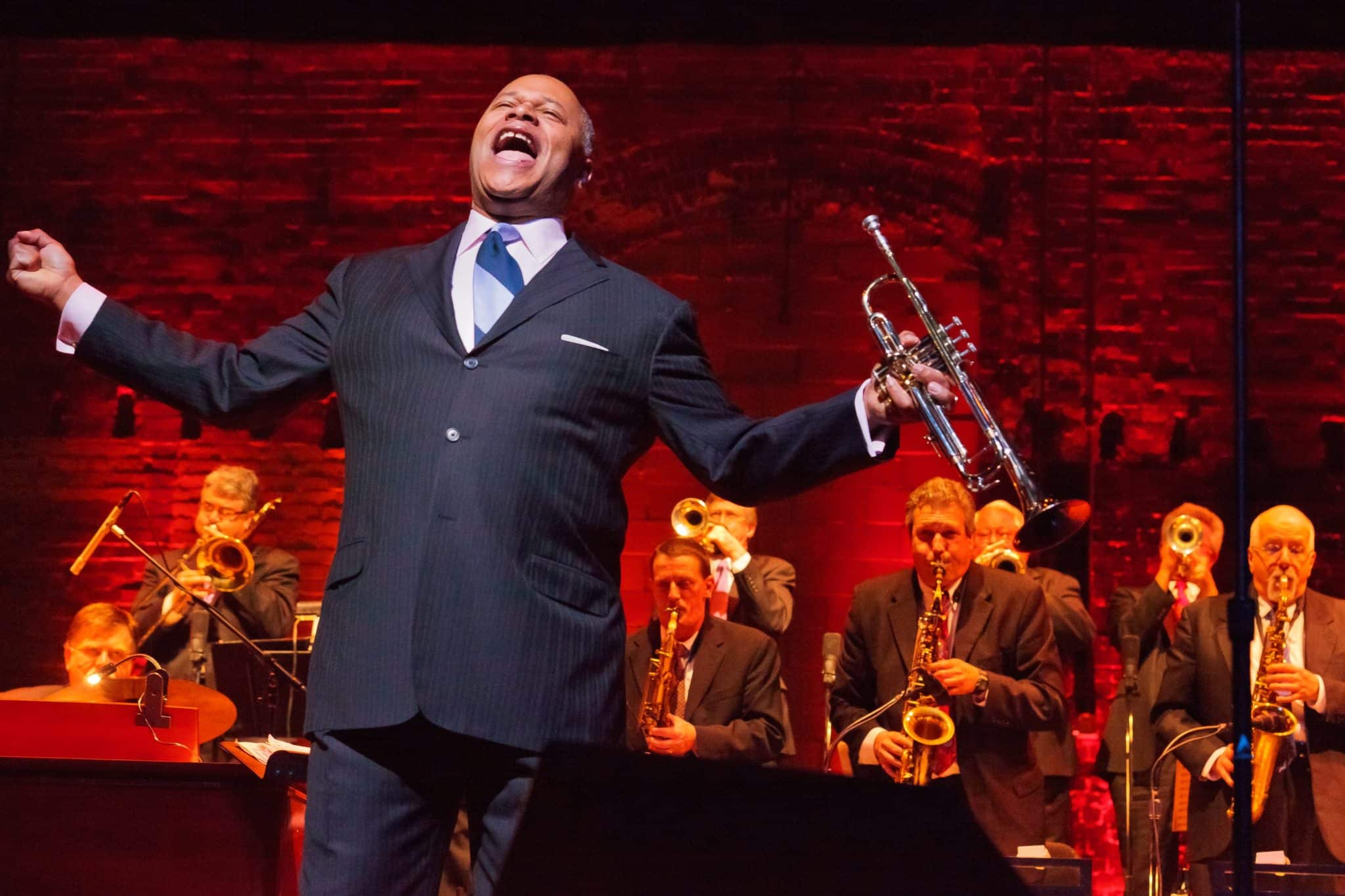 ---
KANSAS CITY, Mo. | December 23, 2022 — The Kansas City Symphony is excited to present the following concerts during January of 2023. Five weekends in January include a variety of concerts, from classical masterworks to big band 1940s sounds, plus a film + live orchestra performance and a fun, education tech-filled Family concert at the end of the month. All concerts are performed in Helzberg Hall at the Kauffman Center for the Performing Arts in Downtown Kansas City, Mo. For more information and tickets, please visit us online at kcsymphony.org.
FRIDAY-SUNDAY, JANUARY 6-8: UPTOWN NIGHTS STARRING BYRON STRIPLING
Byron Stripling is heralded as a "powerhouse trumpeter gifted with a soulful voice and a charismatic onstage swagger." He'll explore a magical world of song and dance popularized in the clubs of the '40s and '50s. Inspired by Harlem's famed musical hot spots like The Cotton Club and The Savoy, this swingin' night of musical sensations focuses on Harlem's heyday — a time when Duke Ellington's orchestra was the house band, and Cab Calloway, Ella Fitzgerald, and Ethel Waters showcased the classics.
FRIDAY-SUNDAY, JANUARY 13-15: THE FOUNTAINS AND PINES OF ROME, PLUS MOZART'S THIRD VIOLIN CONCERTO
Innovator Mason Bates' Garages of the Valley is a trek through the imagined and exotic music of Silicon Valley's tech geniuses in their garage development days. Mozart's Third Violin Concerto is a wonderful  gem filled with some of his most irrepressibly joyous music. New Zealand-born violinist Geneva Lewis shares her youthful exuberance — and serious artistry — in performances sure to bring a smile to your face. Guest conductor Francesco Lecce-Chong is your tour guide for visit to Rome, via Respighi's colossal Fountains of Rome and Pines of Rome. Respighi depicts nature, centuries-old trees  and cascades of water in that "other" City of Fountains. 
FRIDAY-SUNDAY, JANUARY 20-22: WAGNER'S "FLYING DUTCHMAN" AND BARBER'S VIOLIN CONCERTO
After winning three international  violin competitions, Maria Ioudenitch returns home to KC  to perform Samuel Barber's lyric  Violin Concerto. Ioudenitch will touch your heart and thrill you  with one gorgeous melody after  another. Exceptionally busy in Europe, guest conductor Kevin John Edusei draws on his operatic expertise to lead the orchestra in the overture to Richard Wagner's early masterpiece The Flying Dutchman, a tender and gripping story of redemption through love. The sea and love again form a backdrop for Zemlinsky's musical setting of Hans Christian Andersen's folktale "The Little Mermaid." Composed in the wake of a failed love affair, The Mermaid was Zemlinsky's effort at therapy to move on with his life. You'll find the lush orchestration and seeming endless supply of exquisite sounds in this fantasy totally enchanting.  
 SATURDAY, JANUARY 21: PNC PETITE PERFORMANCE
PNC Petite Performances are designed with our littlest listeners in mind. Through interactive musical activities and exciting chamber music performances, children will learn about the instruments of the orchestra. We thank PNC Financial Services Group for their generous support.
WEDNESDAY-SATURDAY, JANUARY 25-28: MARVEL STUDIOS' BLACK PANTHER™ IN CONCERT
In 2018, Marvel Studios' "Black Panther" quickly became a global sensation and cultural phenomenon, showing a new dimension of what superhero films could be. RollingStone raved, "The film lights up the screenwith a full-throttle blast of action and fun. That's to be expected. But what sneaks up and floors you is the film's racial conscience and profound, astonishing beauty." Now you can relive the excitement of T'Challa becoming king and battling Killmonger, all while your Kansas City Symphony performs Ludwig Göransson's Oscar® and Grammy®-winning score live to picture. 
SUNDAY, JANUARY 29: PHILHARMONIA FANTASTIQUE, THE MAKING OF THE ORCHESTRA
Philharmonia Fantastique: The Making of the Orchestra is an animated film that flies through the instruments of the orchestra to explore the age-old connection of creativity and technology. This collaboration between composer and DJ Mason Bates, director and sound designer Gary Rydstrom, and animator Jim Capobianco is guided by a magical sprite who makes violin strings vibrate, brass valves slice air, and drumheads resonate.  Imaginatively blending traditional and modern animation styles, it is a kinetic and cutting-edge guide to the orchestra.  By the film's end, the orchestra overcomes its differences to demonstrate "unity from diversity" in a spectacular finale. 
Media Contact:
Jeff Barker
(816) 218-2626
jbarker@kcsymphony.org
Interview opportunities and photos available
###
About the Kansas City Symphony
Founded in 1982, the Kansas City Symphony has established itself as a major force in the cultural life of the community. Praised for performances of uncompromising standard, the orchestra is the largest in the region and enjoys a national reputation under the artistic leadership of Music Director Michael Stern. The Symphony performs more than 130 concerts each year, reaching more than 250,000 community members. The Symphony welcomes guests of international acclaim as part of its Classical and Pops series and serves as the orchestra for the Kansas City Ballet and Lyric Opera of Kansas City.
---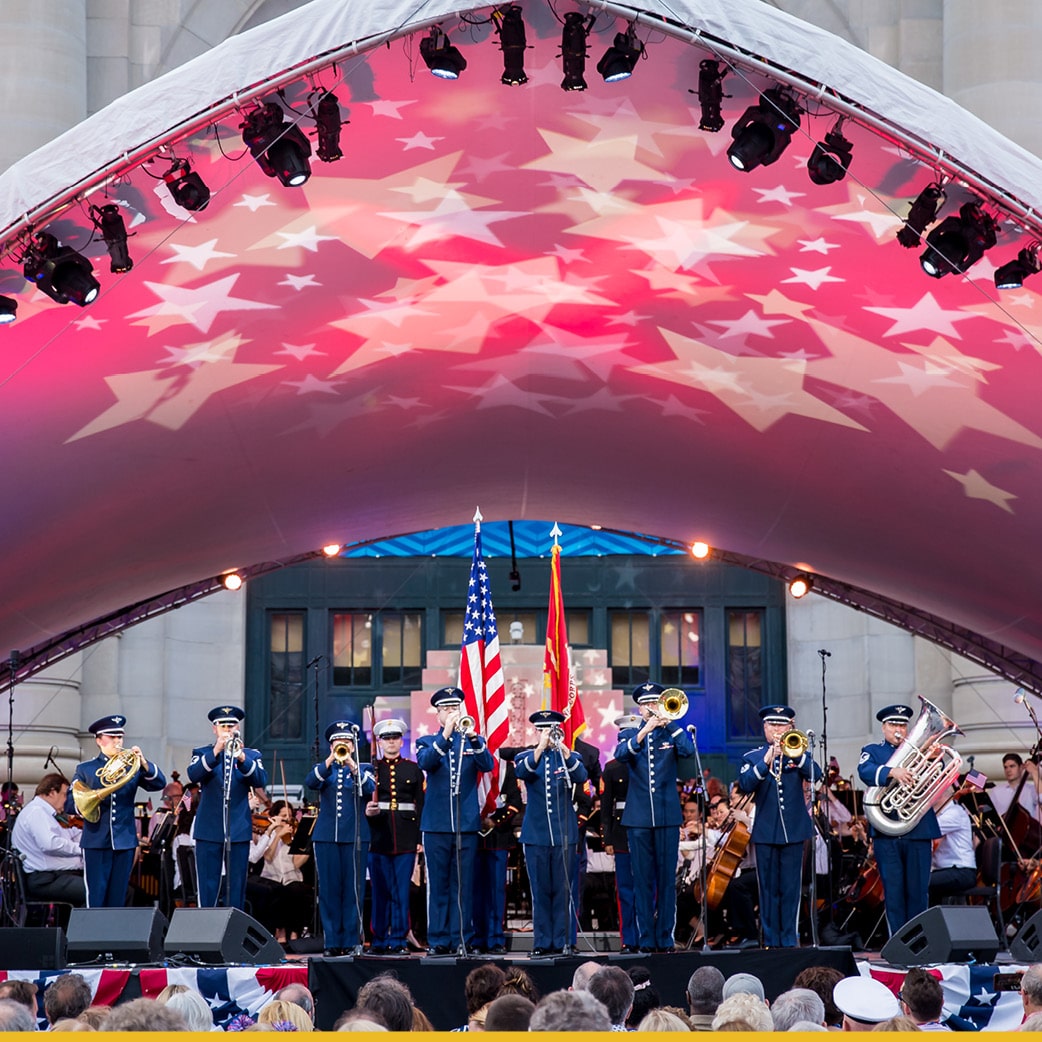 04/25/23
Bank of America Celebration at the Station returns on Sunday, May 28
Bank of America Celebration at the Station returns on Sunday, May 28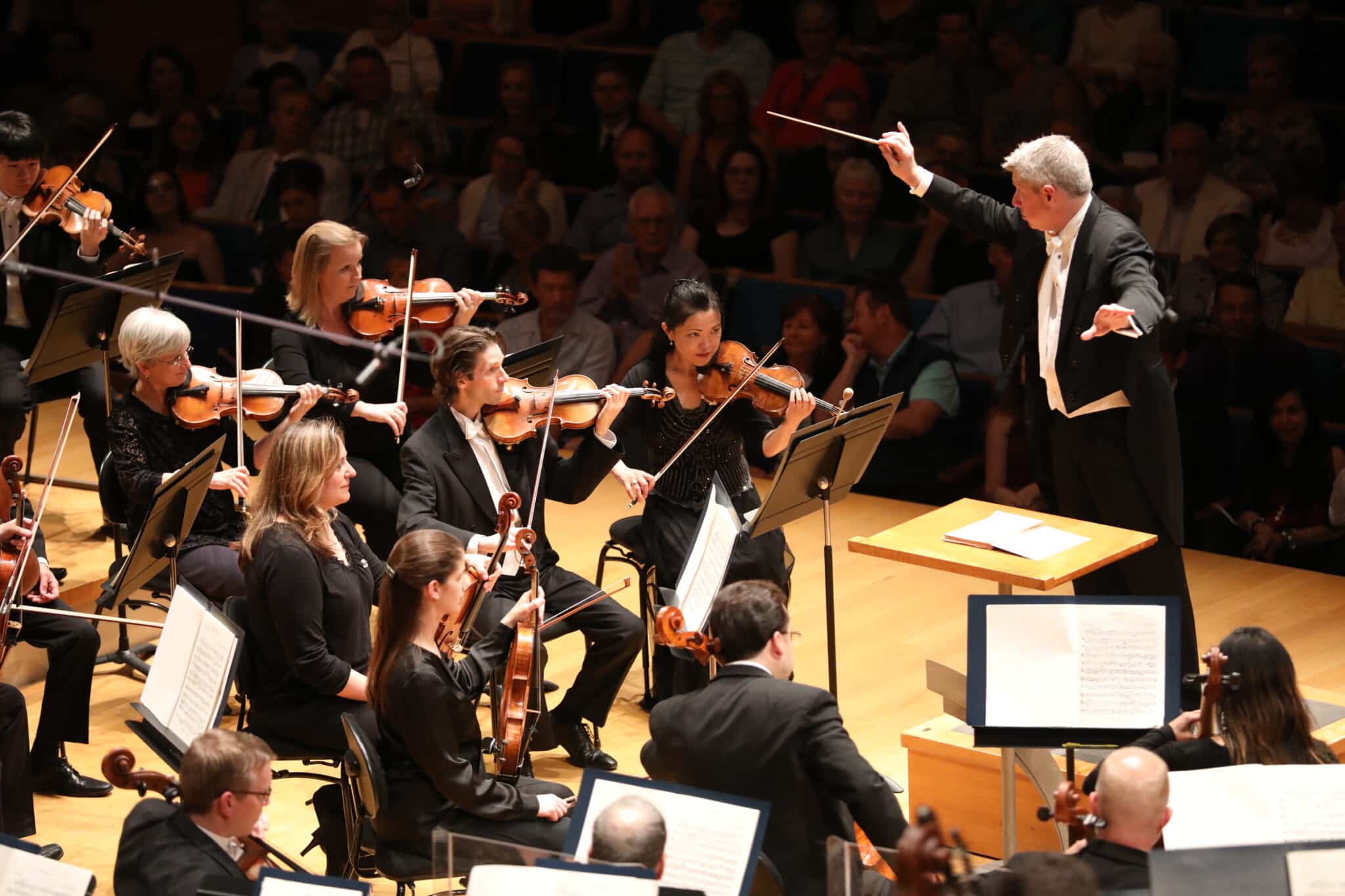 03/28/23
Upcoming 2023/24 Season is Michael Stern's Final Season as Music Director
Upcoming 2023/24 Season is Michael Stern's Final Season as Music Director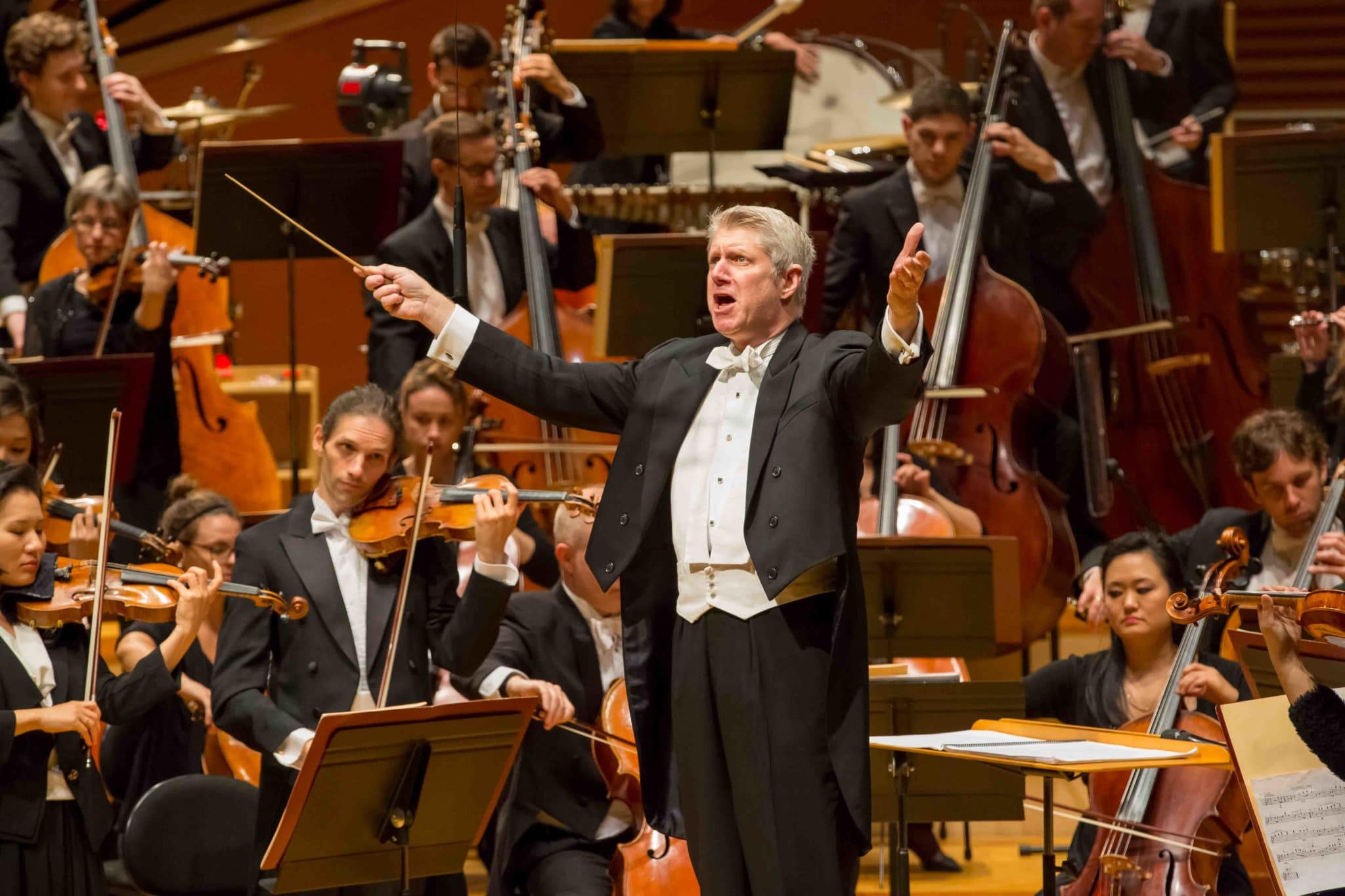 01/31/23
Kansas City Symphony Announces 2023/24 Concert Season: Michael Stern's final season as Music Director
Kansas City Symphony Announces 2023/24 Concert Season: Michael Stern's final season as Music Director