Fall & Holiday Concerts with the KC Symphony Fill the Kauffman Center with Joy and Inspiration
November 10, 2023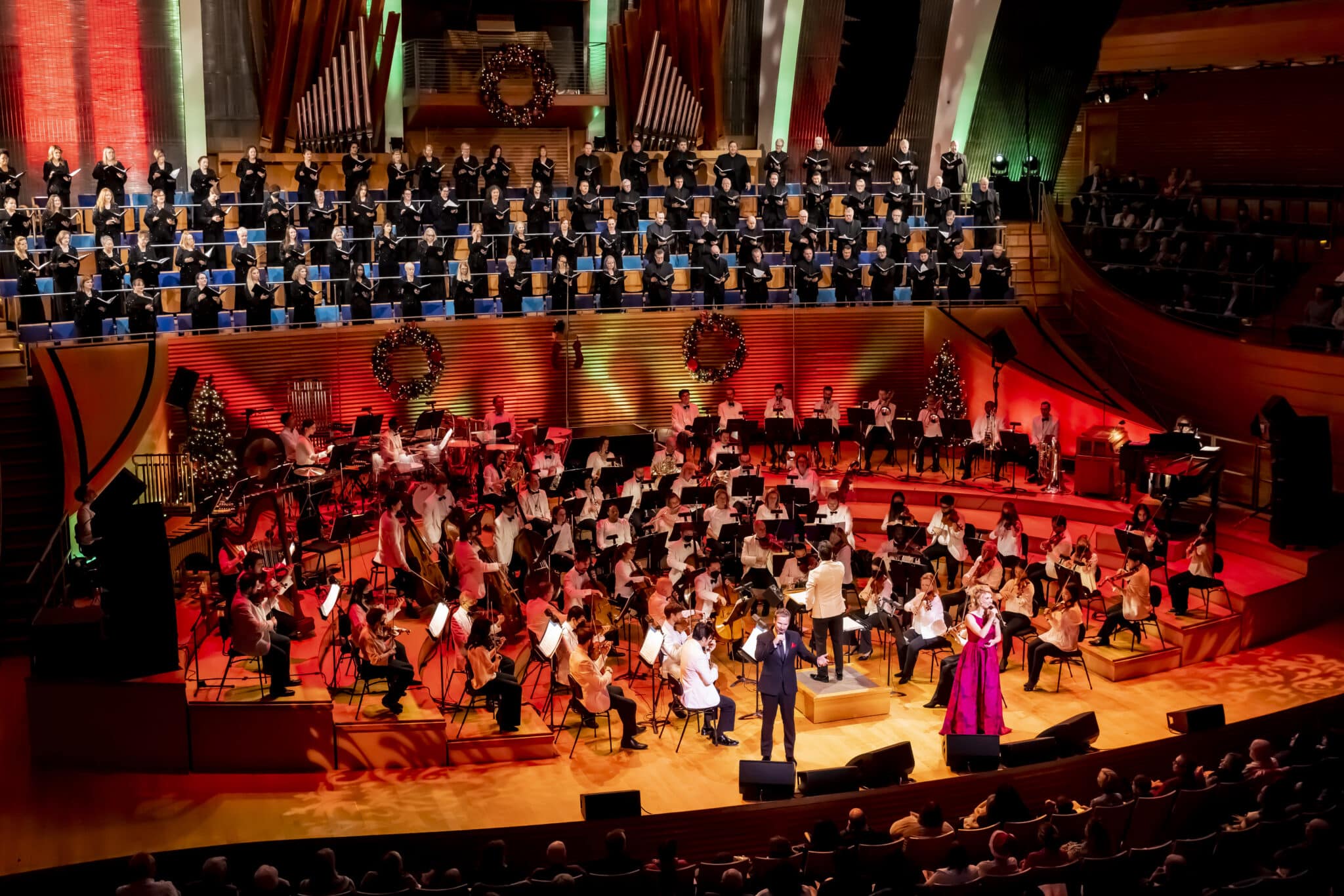 ---
KANSAS CITY, Mo. | November 10, 2023 — The Kansas City Symphony is excited to perform a variety of live concerts during November and December at the Kauffman Center for the Performing Arts in Downtown Kansas City. From Mozart to The Muppets, your KC Symphony musicians have many special moments and memories in store. Concert tickets and Symphony gift certificates make great holiday gifts. The Symphony experience will be remembered and cherished by your friends and family. For tickets and gift certificates, call the Symphony Box Office at (816) 471-0400 today. You also may visit kcsymphony.org for details and tickets.
UPCOMING SYMPHONY CONCERTS INCLUDE:
Through the Lens: Mozart & Dvořák, November 24-26. The Kauffman Center comes alive on Thanksgiving Weekend with a multicultural music celebration led by guest conductor Paolo Bortolameolli. Enjoy Mozart's Piano Concerto No. 21 played by Zhu Wang, followed by Dvorak's Symphony No. 7.
Handel's Messiah, December 1-3. Joined by exquisite soloists and the Kansas City Symphony Chorus, Handel's triumphant choral masterpiece, Messiah, will be presented by over 150 musicians in the acoustic precision of Helzberg Hall.
TubaChristmas 2023, Tuesday, December 5. Join us outdoors at Crown Center Square as we celebrate the holidays, tuba style! The concert at Noon is free to watch and enjoy. To perform, with rehearsal starting at 10:30AM, click here for details and the registration form.
The Muppet Christmas Carol™ in Concert, December 8-9. See the entire film with the musical score performed live by the KC Symphony. Kermit, Miss Piggy and the entire gang, along with Michael Caine as Scrooge, tell the classic Charles Dickens tale. Very few tickets remain, call (816) 471-0400 for availability.
Christmas Festival, December 14-17. Carols and songs of the season are presented by the orchestra, Symphony Chorus, Allegro Children's Choirs of Kansas City and special guests – including Santa Claus!
Disney's The Nightmare Before Christmas™ in Concert, December 21-24. Tim Burton's celebrated film is shown in its entirety with the KC Symphony performing the darkly enchanting soundtrack live.
JANUARY CONCERTS ARE GREAT GIFT IDEAS:
Journey Home starring Joyce DiDonato, January 12-14. KC's own international superstar mezzo-soprano Joyce DiDonato join Maestro Stern and the symphony for a dazzling evening of music. Inventive, poetic and lush.
Cirque Carmen: Troupe Vertigo, January 19-21. Witness stunning high-flying feats choreographed into Georges Bizet's beloved opera score, Carmen. Your imagination will twist and soar as Cirque performers fly high over the orchestra! 
Mozart's Violin Concerto No. 5 and The Magic Flute, January 26-28. Our amazing concertmaster Jun Iwasaki takes a solo bow in Mozart's Violin Concerto No. 5, the pinnacle of elegance and refinement. Iwasaki's incredible artistry meets Mozart's gift for melody. Together with Mozart's popular The Magic Flute and Erich Korngold's Symphony in F-sharp, prepare for a stylish and thoroughly enjoyable program of music.
THANK YOU TO OUR SPONSORS:
Kansas City's Neighborhood Tourist Development Fund (NTDF)
FORVIS
UMB
Helzberg Diamonds
TICKETS:
Call (816) 471-0400, Monday-Friday, 10AM-5PM
Visit kcsymphony.org
In-person at Shirley Bush Helzberg Symphony House, 1644 Wyandotte St., Kansas City, MO  64108
About the Kansas City Symphony
Founded in 1982, the Kansas City Symphony has established itself as a major force in the cultural life of the community. Praised for performances of uncompromising standard, the orchestra is the largest in the region and enjoys a national reputation under the artistic leadership of Music Director Michael Stern. The Symphony performs more than 130 concerts each year, reaching more than 250,000 community members. The Symphony welcomes guests of international acclaim as part of its Classical and Pops series and serves as the orchestra for the Kansas City Ballet and Lyric Opera of Kansas City.
Complementing its full schedule of concerts, the Symphony enriches the lives of Kansas City residents by providing music education opportunities for children and adults, such as KinderKonzerts, Young People's Concerts, an instrument petting zoo and concert comments. The Mobile Music Box, a popup stage created by the Symphony during the COVID-19 pandemic, reaches thousands of audience members each season with dozens of chamber music concerts throughout the Kansas City metro area.
The Symphony has released nine highly praised CDs to date with Reference Recordings. The latest release features one-movement symphonies by Samuel Barber, Jean Sibelius and Alexander Scriabin. The Symphony and Michael Stern also have recorded for the Naxos label. Kansas City's new classical music radio station, 91.9 ClassicalKC, broadcasts Kansas City Symphony performances each week. For more information on the Symphony, please visit kcsymphony.org.
---
10/09/23
KC Symphony Announces Guest Conductors for Pops, Film + Live Orchestra, Family and Education Programs
KC Symphony Announces Guest Conductors for Pops, Film + Live Orchestra, Family and Education Programs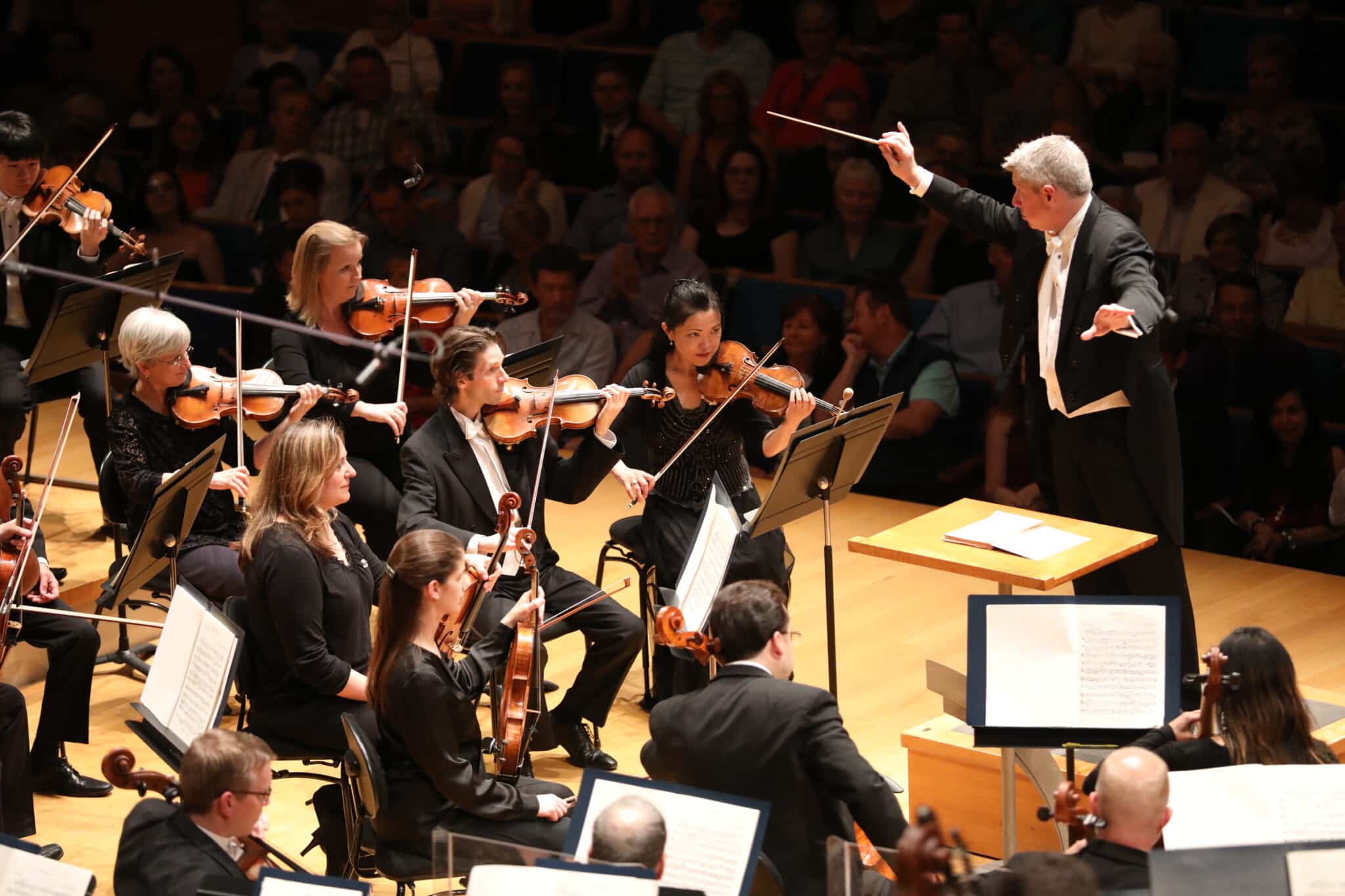 03/28/23
Upcoming 2023/24 Season is Michael Stern's Final Season as Music Director
Upcoming 2023/24 Season is Michael Stern's Final Season as Music Director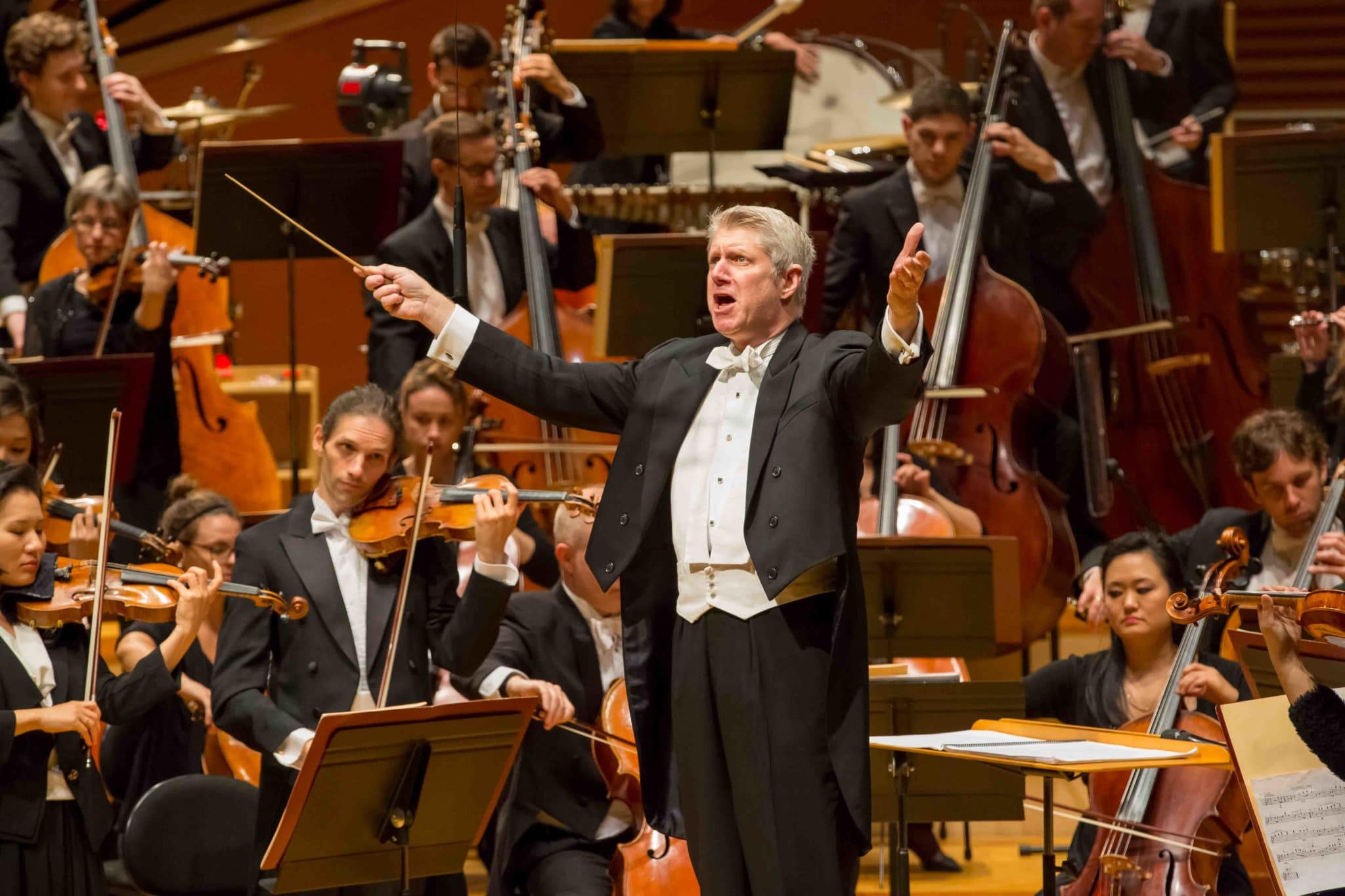 01/31/23
Kansas City Symphony Announces 2023/24 Concert Season: Michael Stern's final season as Music Director
Kansas City Symphony Announces 2023/24 Concert Season: Michael Stern's final season as Music Director