Meet Our New Musicians | 2018/19 Season
September 5, 2018
---
We're pleased to introduce several new musicians who have joined the Kansas City Symphony roster for the 2018/19 season.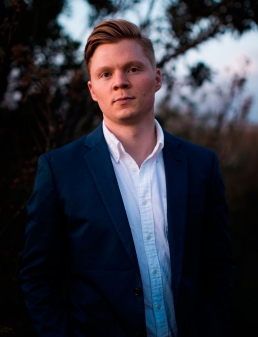 TIM DANIELS, English horn and oboe
English horn and oboe player Tim Daniels joins the Kansas City Symphony in fall 2018. He has appeared on oboe and English horn with the San Francisco, New World and Memphis symphonies, as well as the Metropolitan Opera and IRIS Orchestra. In the summer of 2018, he toured Japan as a fellow with the Pacific Music Festival led by Valery Gergiev. He has held additional fellowships at the Aspen Music Festival, National Repertory Orchestra, National Orchestral Institute and Spoleto Festival USA. An ardent advocate for new music, he has commissioned and premiered works for oboe and English horn by composers Rob Hutchinson, Teddy Niedermaier and Greg Simon. Deeply committed to education for both young artists and audiences, he has taught a number of private students while pursuing his own studies and is always searching for new ways to connect them to music. His efforts to reach and excite new audiences have led him to perform and instruct in public schools, restaurants and hospitals across the country.
Daniels holds a bachelor's degree from the Oberlin Conservatory of Music, a master's degree from the Juilliard School and a performance studies diploma from the San Francisco Conservatory of Music. He is also a graduate of Interlochen Arts Academy. His primary teachers include Elaine Douvas, Eugene Izotov, Joey Salvalaggio, Daniel Stolper and Robert Walters. Daniels grew up in the Memphis area and looks forward to seeing how Kansas City's BBQ stacks up.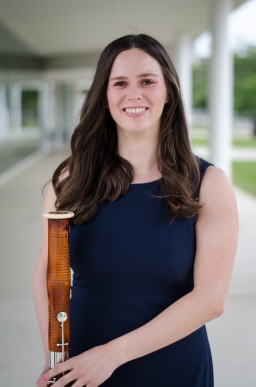 NICOLE HAYWOOD, bassoon
Bassoonist Nicole Haywood enjoys an exhilarating career as an orchestral musician, soloist, chamber musician and educator. She is thrilled to join the Kansas City Symphony as acting second bassoon for the 2018/19 season. Haywood also was recently appointed assistant principal and second bassoon of the Grant Park Orchestra in Chicago. She previously served as acting principal bassoon of the Charlottesville Opera, and she has held the positions of second bassoon in the Round Rock Symphony and acting second bassoon in the Mid-Texas Symphony.
Her freelance work has led to guest performances with the San Antonio Symphony, Austin Lyric Opera and Chorus Austin. In 2017, she made her solo debut with the Vermont Mozart Festival, performing Mozart's Bassoon Concerto. Haywood also was a semifinalist in the 2014 Meg Quigley Vivaldi Competition, performing Vivaldi's Bassoon Concerto in G Minor.
Haywood received her bachelor's degree from the University of Texas at Austin, where she studied with Kristin Wolfe Jensen. She earned her master's degree from Rice University, studying with Benjamin Kamins. Her other principal teachers have included Sharon Kuster and Mark Rogers.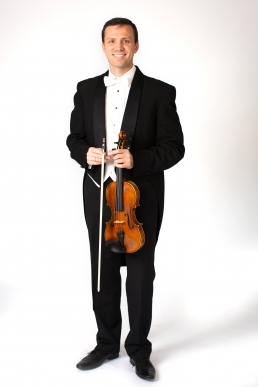 FILIP LAZOVSKI, first violin
Macedonian violinist Filip Lazovski has appeared as a soloist, recitalist and chamber musician throughout Macedonia, China and the U.S. He has collaborated with numerous artists,
including Daniel Hope, Benny Kim, Keith Robinson, Eric Kim and Scott Lee, as well as musicians from the Cleveland Orchestra and Kansas City Symphony. He holds degrees from the Eastman School of Music, Kent State University and the University of Missouri-Kansas City. His teachers include Oleh Krysa, Benny Kim, and the Takács and Miami quartets.
Lazovski has received prizes from the Fischoff National Chamber Music Association and Tuesday Musical, as well as international competitions in Serbia and Macedonia. He has been part of the Kent Blossom, National Repertory Orchestra and Madeline Island music festivals. In addition to playing with the Kansas City Symphony, he teaches at the University of Missouri-Kansas City Community Music and Dance Academy. He enjoys playing soccer and loves going to Sporting KC games.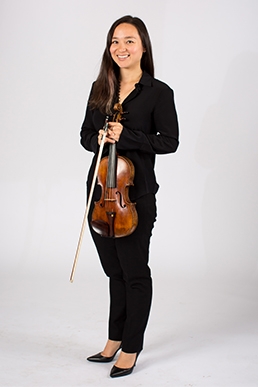 SARAH PETERS, second violin
Sarah Peters is a violinist with the Kansas City Symphony. She also is a member of the Britt Festival Orchestra and a former violinist with the New World Symphony, and she has performed with Louisville Orchestra, Louisiana Philharmonic and Sarasota Orchestra. An enthusiastic chamber musician, Peters has appeared on Kansas Public Radio and collaborated with members of the Borromeo Quartet and Boston Symphony Orchestra. Her festival appearances include New York String Orchestra Seminar, Spoleto Festival USA, Pacific Music Festival and Tanglewood Music Center, where she received the Jules C. Reiner Violin Prize.
A passionate educator and avid ambassador for community engagement, Peters served on the faculty for Carnegie Hall's NYO2 program and Heartland Chamber Music Festival's Overture camp for young musicians. She also wrote scripts and served as producer for education and outreach performances for the New World Symphony. Born in Tokyo, Peters grew up in Kansas City where she studied violin with University of Missouri-Kansas City professor Benny Kim. She received her bachelor's degree and graduate diploma in violin performance from the New England Conservatory, where she studied with Paul Biss and Nicholas Kitchen.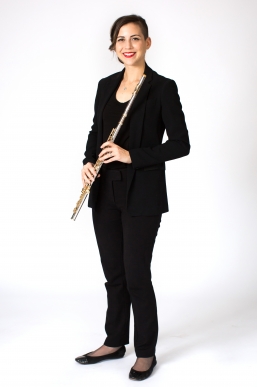 JESSICA PETRASEK, flute and piccolo
Jessica Petrasek, originally from San Antonio, Texas, is an Atlanta-based flutist. She holds a bachelor's degree in classics from Princeton University and a master's degree from Rice University. Petrasek has served as principal flute of the Wichita Symphony Orchestra and piccolo player for the Sarasota Opera Orchestra. Currently, she is principal flute for the Breckenridge Music Festival. She has held fellowships at Yellow Barn Music Festival, Music Academy of the West, National Repertory Orchestra and Tanglewood Music Center. Her favorite hobby is horseback riding. Read more about her and listen to her recordings at JessicaPetrasek.com.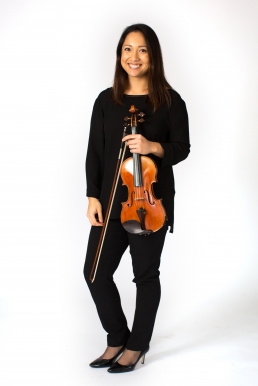 RACHEL SANDMAN, first violin
Los Angeles native Rachel Sandman joins the Kansas City Symphony for the 2018/19 season. Prior to moving to Kansas City, she completed two seasons with the New World Symphony,
where she was concertmaster in the season's opening and closing subscription concerts under the baton of Michael Tilson Thomas.
While completing graduate studies at the Cleveland Institute of Music, Sandman was associate concertmaster of the Canton Symphony and on the faculty at the Aurora School of Music. She has been a soloist and guest concertmaster with the Canton Symphony and a substitute violinist with the Cleveland Orchestra. Other engagements include performing with the ProMusica Chamber Orchestra and the Cleveland Pops Orchestra. During summers, she performs as a section violinist and acting concertmaster with the Breckenridge Music Festival.
Sandman began her violin studies in the Suzuki method at age 3 in New York. After moving to Los Angeles, she continued her studies at the Colburn School of Performing Arts, where she was the Colburn Chamber Orchestra concertmaster and a Colburn Honors String Quartet member. She holds a bachelor's degree from Rice University as well as master's degrees in violin and Suzuki pedagogy. She also earned an artist diploma from the Cleveland Institute of Music. Her principal teachers have included William Preucil, Joel Smirnoff, Ivan Zenaty, Cho-Liang Lin, Sergiu Luca and Chan-Ho Yun.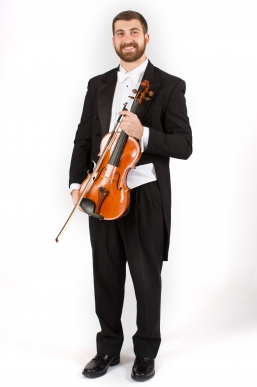 MATTHEW SINNO, associate principal viola
Massachusetts native Matthew Sinno recently was appointed associate principal viola of the Kansas City Symphony. He also has performed with the New York Philharmonic, Philadelphia Orchestra and Saint Paul Chamber Orchestra.
As winner of the 2014 Juilliard Concerto Competition, Sinno performed Hindemith's Der Schwanendreher in Alice Tully Hall with the Juilliard Orchestra. He has attended several summer festivals including Perlman Music Program, Music Academy of the West and Colorado College Music Festival. An avid chamber musician, Sinno performs regularly at Chestnut Hill Concerts in Connecticut and has collaborated with distinguished artists Donald Weilerstein and Jeremy Denk.
He holds degrees from the Juilliard School and Curtis Institute of Music. His
primary teachers include Cynthia Phelps, Heidi Castleman, Roberto Díaz, Toby
Appel, Ed Gazouleas and David Rubinstein.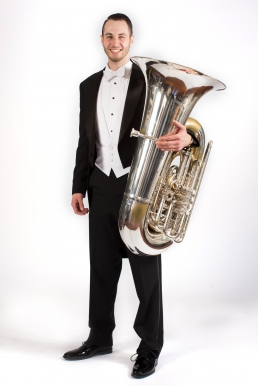 JOE LEFEVRE, principal tuba
Joe LeFevre joined the Kansas City Symphony in 2018. Prior to this appointment, he was principal tuba of the Civic Orchestra of Chicago. LeFevre holds a bachelor's degree in tuba performance with an emphasis in music education from Michigan State University. LeFevre has studied with Phil Sinder, Gene Pokorny, Mike Roylance, Dennis Nulty, Deanna Swoboda, Jacob Cameron and Bill Short. He has performed as soloist with the Kalamazoo Symphony Orchestra, Michigan State University Wind Symphony and Civic Orchestra of Chicago. In addition, he has subbed with the Cincinnati Pops Orchestra, Detroit Symphony Orchestra and Lansing Symphony Orchestra, and he was a Tanglewood Music Center fellow in 2016. LeFevre won the gold medal in the Student Division of the 2014 Leonard Falcone International Tuba and Euphonium Competition and the bronze medal in the artist division in 2015. In 2013, LeFevre was a member of the Michigan State Spartan Marching Band when they performed at the 100th Rose Bowl Game.
LeFevre is a native of Kalamazoo, Michigan. In his spare time, he enjoys
skiing, spending time with family and friends, and traveling. He is an avid sports
fan and lifelong baseball enthusiast. Despite Kansas City's best intentions, he
remains a devoted Detroit Tigers fan.
---
Read about all Kansas City Symphony musicians here. To view upcoming concerts, view the calendar at kcsymphony.org.
---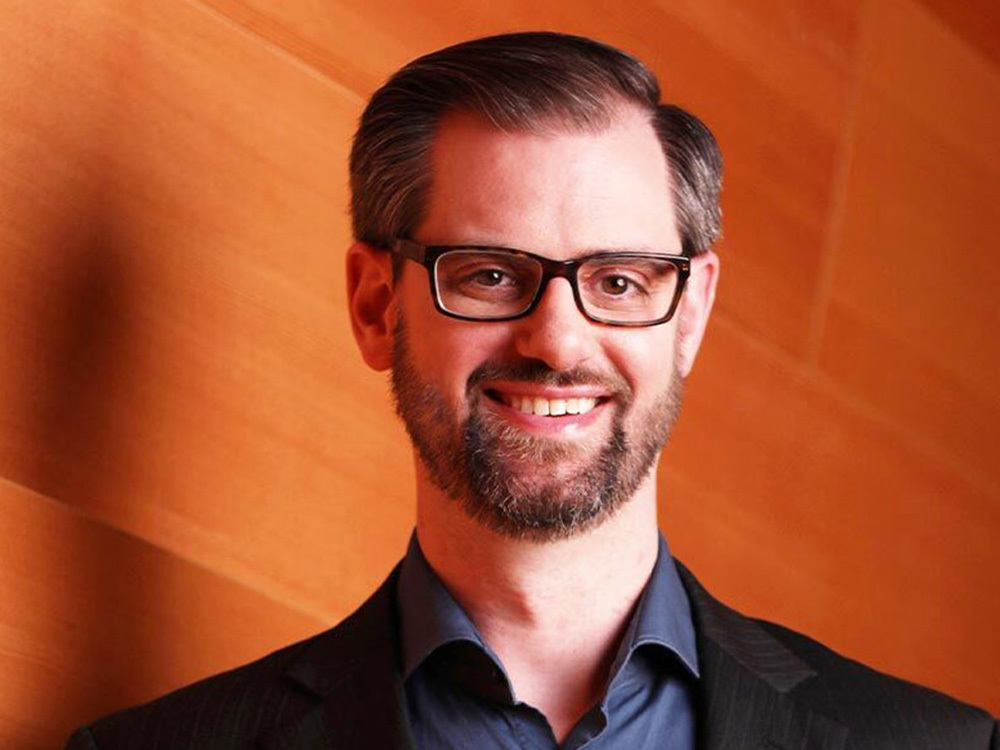 08/01/19
In Conversation With Kansas City Symphony's Jason Seber
In Conversation With Kansas City Symphony's Jason Seber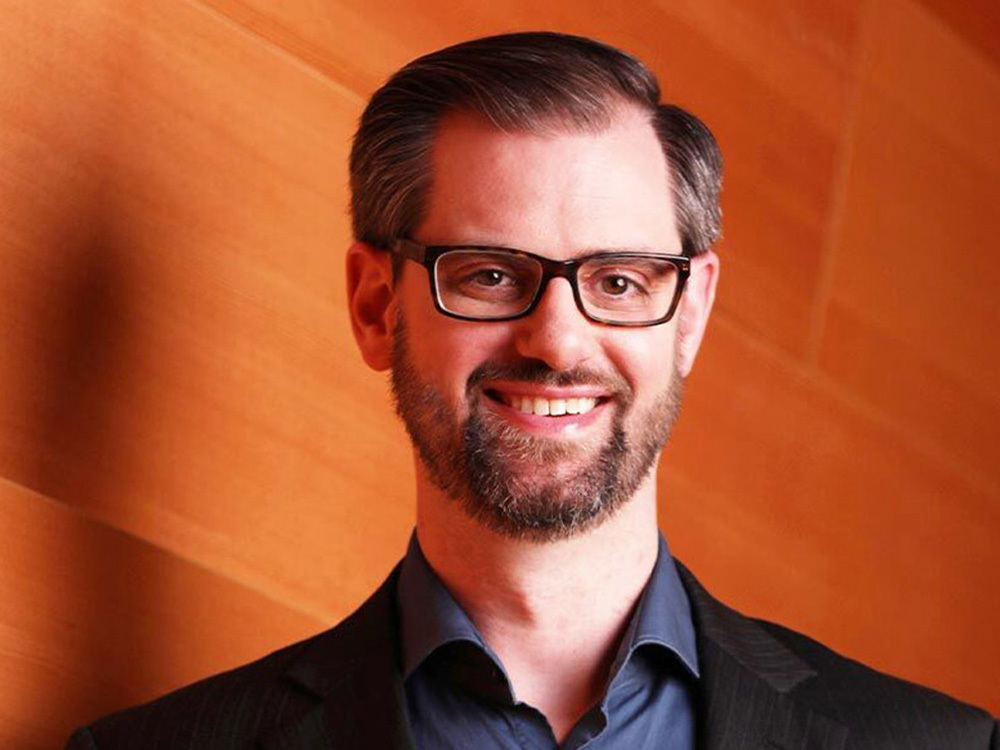 06/21/19
Kansas City Symphony Renews Associate Conductor Contract
Kansas City Symphony Renews Associate Conductor Contract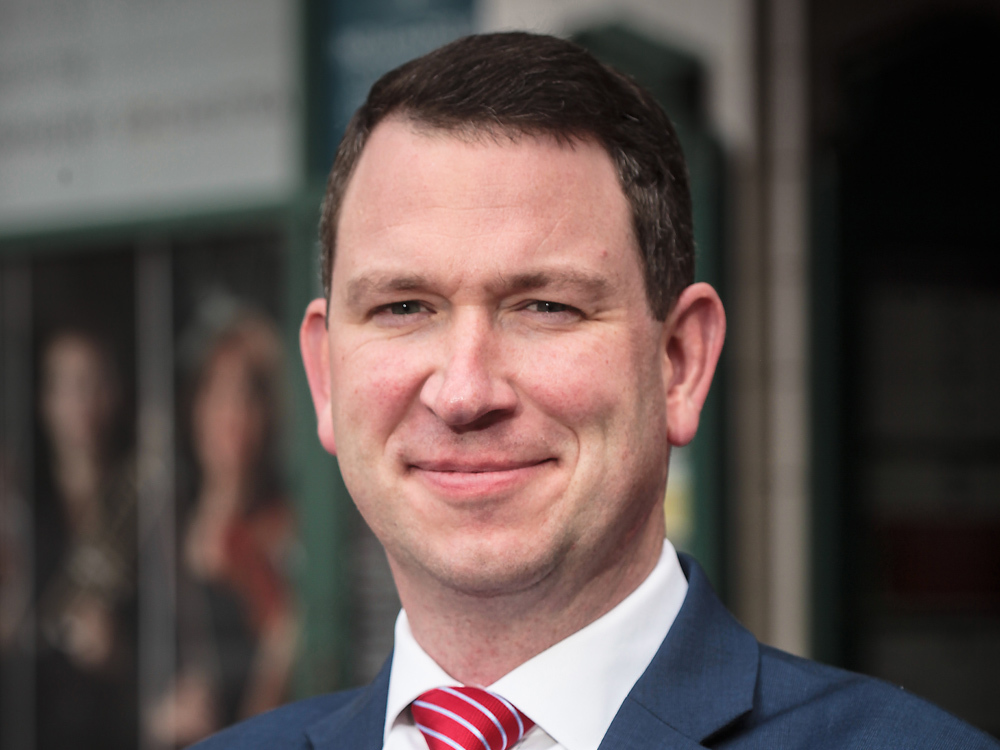 03/19/19
Kansas City Symphony Names Next Executive Director
Kansas City Symphony Names Next Executive Director