Kauffman Center and KC Symphony Announce Vaccination and Masking Requirements at Concerts
August 23, 2021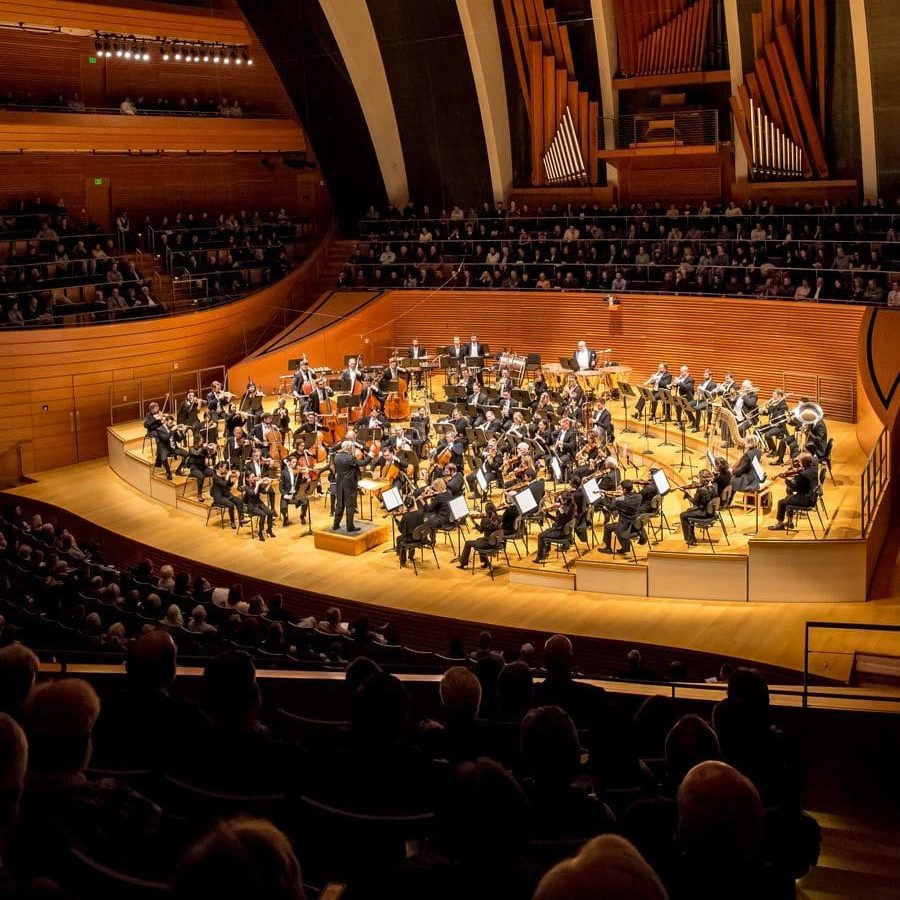 ---
Kauffman Center for the Performing Arts in Partnership with Kansas City Symphony Announce New COVID-19 Protocols
Kauffman Center Vaccination & Masking Requirements
Effective Sept. 6, Proof of COVID-19 Vaccination and Masks Required for All Patrons, Event Staff, and Volunteers Who Enter The Building To Attend Kansas City Symphony Performances at the Kauffman Center for the Performing Arts
We will Reevaluate Policy As Public Health Circumstances Evolve
To address the current COVID-19 public health concerns, the Kauffman Center for the Performing Arts in partnership with the Kansas City Symphony will implement new COVID-19 protocols. Effective Sept. 6, all patrons who enter the Kauffman Center to attend public performances (including all Kansas City Symphony concerts) must provide proof of COVID-19 vaccination. Masks will also be required, regardless of vaccination status, while inside the building, except while eating or drinking in designated locations. We continue to evaluate the ever-changing circumstances in hope that children under 12 years of age can safely attend public performances in time for the holiday season. At the current time, we are unable to accommodate children under 12, or any unvaccinated patrons for public performances. The Symphony is exploring spring concert dates in order to possibly move our October 3rd and November 21st Family Series concerts. An announcement will be forthcoming.
Learn about the Kauffman Center's Health and Safety updates HERE.
Under this new policy, anyone entering Kauffman Center to attend a public performance (including all Kansas City Symphony concerts) will need to show proof of vaccination at time of entry with a valid ticket. Fully vaccinated means the day of a performance is at least 14 days after a patron's second dose of a two-dose COVID-19 vaccination or at least 14 days after their single-dose COVID-19 vaccination. There will be no exceptions. Patrons with tickets for upcoming performances will be directly contacted by the KC Symphony, alerting them of this new COVID-19 protocol and assisting them with any questions. Please email boxoffice@kcsymphony.org or call the Kansas City Symphony box office at (816) 471-0400 with questions.
AT A GLANCE: WHAT YOU NEED TO KNOW
Full COVID-19 vaccination required to attend Symphony concerts this fall. Must present actual vaccination card with matching I.D. for entry. No exceptions.
At this time, you will need to show your vaccination card each time you attend. We must ensure the ticket holder is the person vaccinated.
Masks are required to be worn for the duration of Symphony concerts, while inside the Kauffman Center and Helzberg Hall. No exceptions. Masks may be taken off while eating or drinking.
Children under 12 years of age will not be admitted at this time. The Symphony is exploring spring concert dates in order to possibly move the October 3rd and November 21st Family Series concerts. An announcement will be forthcoming.
PRIOR TO ATTENDING A SYMPHONY CONCERT
If you or someone in your group doesn't feel well, has exhibited symptoms of COVID-19 in the previous 14 days, or has been in contact with someone with COVID-19 in the previous 14 days, please stay home.
If on the day of your performance you do not feel well, please contact the KC Symphony Box Office at (816) 471-0400 or boxoffice@kcsymphony.org for assistance in exchanging your tickets.
If you are the ticket purchaser, you will have accepted our requirements for full vaccination and mask-wearing. A few days before your performance date, you will receive a Performance Reminder email from us, sharing the most up-to-date health and safety procedures with you. Please be aware that only the ticket purchasers will receive these emails, so be sure to share these communications with everyone in your party (or persons you may give the tickets to) so that they are aware of what to expect on their visit.
WHILE AT THE KAUFFMAN CENTER / HELZBERG HALL
Masks are mandatory at all times you are in public spaces at the Kauffman Center for the Performing Arts and while inside Helzberg Hall, including during the entire performance.
To ensure timely entry, please arrive early for your performance. Once you have entered, we ask that you move swiftly to your seat to avoid crowding in the lobby, elevators and staircase. At the end of the performance, please allow extra time to exit in an orderly fashion and avoid crowding.
Please follow the rules. These protocols have been created for the safety of all patrons. Patrons will not be allowed to enter the venue without a mask or if they are exhibiting symptoms of COVID. Patrons who refuse to keep their masks on will be asked to leave the venue without a refund.
The Kansas City Symphony is currently selling tickets up to our full capacity for all performances beginning September 24, 2021. This means that there will not be physical distancing within the concert hall, and you will have patrons sitting directly next to, in front of, and behind you.
We strongly encourage you to stay in your assigned seat unless you are using the restrooms. When you must move around the concert hall and lobby, remember masks are mandatory at all times.
WE ARE HERE FOR YOU
Ushers, Symphony and Kauffman Center staff members and security guards are available throughout the performance to monitor everyone's safety, and to assist in any way we can. If you feel uncomfortable at any time, please speak to one of our team members who will assist you.
While we will provide the most up-to-date public health procedures and cleaning protocols to improve patron safety, they are not an absolute protection against contracting COVID-19. Patrons assume their own risk by entering the facility.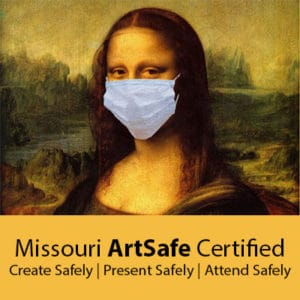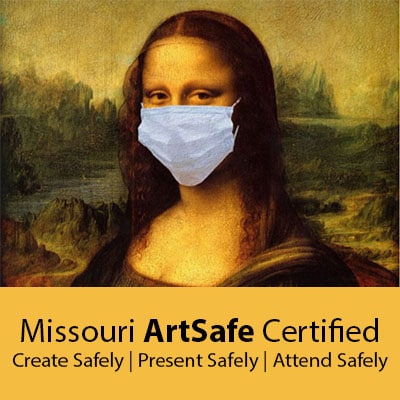 ---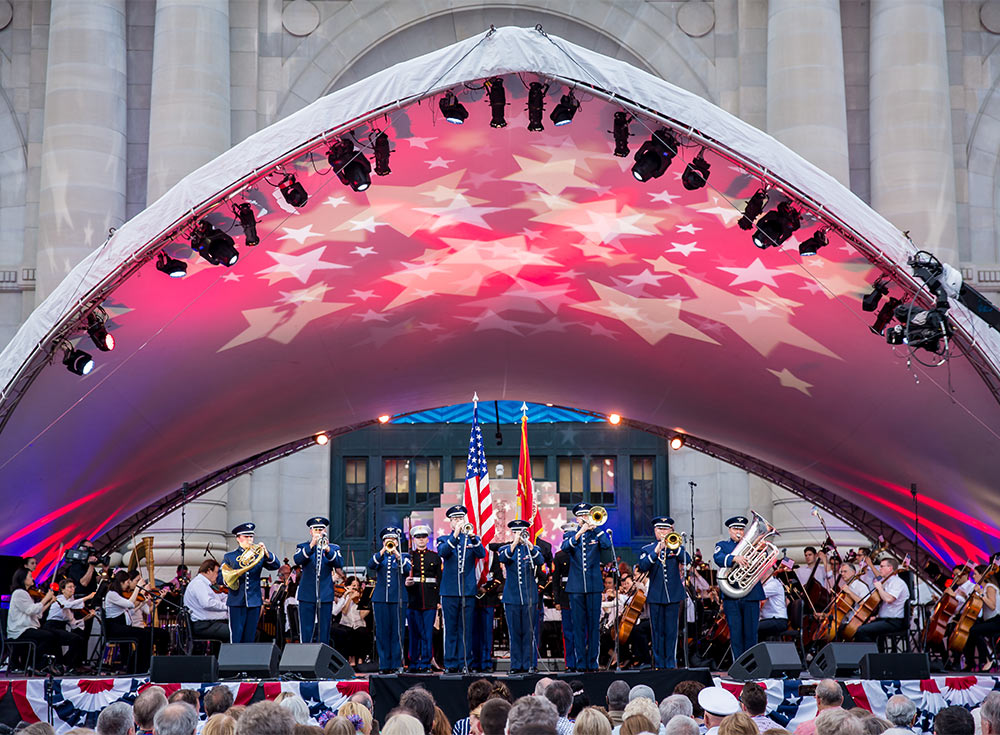 04/05/22
Kansas City Symphony announces the return of Bank of America Celebration at the Station
Kansas City Symphony announces the return of Bank of America Celebration at the Station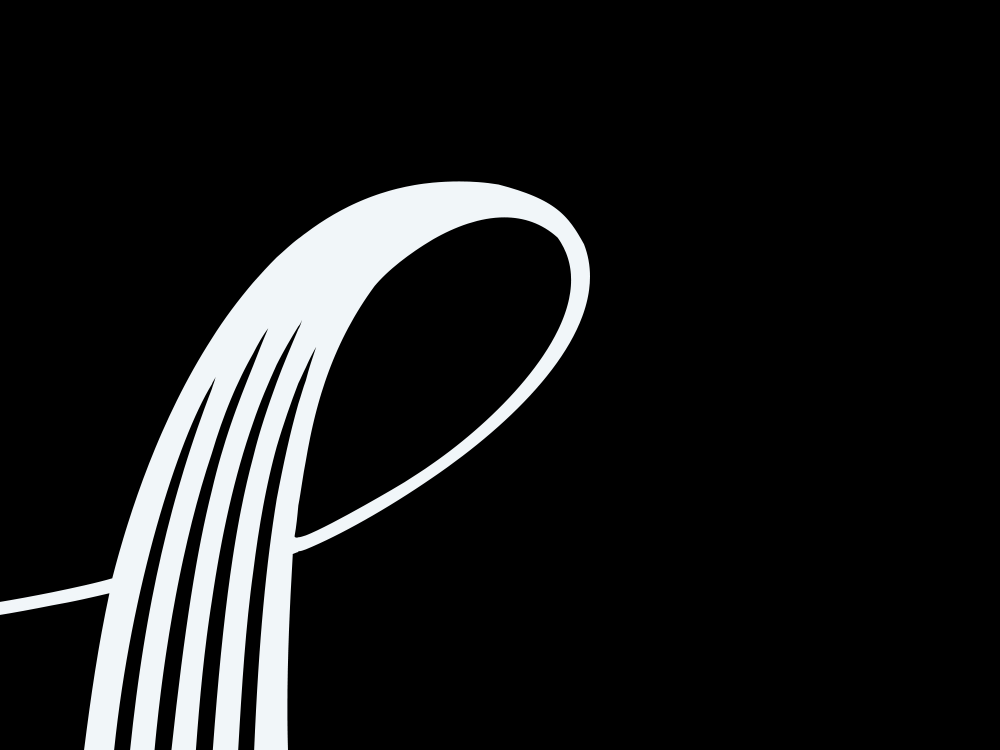 03/30/22
As of April 4, proof of COVID-19 vaccination and mask wearing will no longer be required for admission to Kansas City Symphony concerts at the Kauffman Center
As of April 4, proof of COVID-19 vaccination and mask wearing will no longer be required for admission to Kansas City Symphony concerts at the Kauffman Center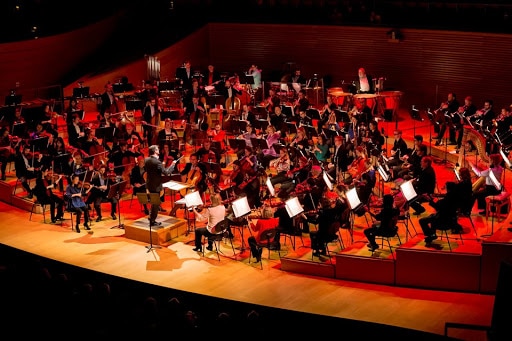 02/22/22
Masks no longer required at KC Symphony concerts inside Helzberg Hall at the Kauffman Center
Masks no longer required at KC Symphony concerts inside Helzberg Hall at the Kauffman Center